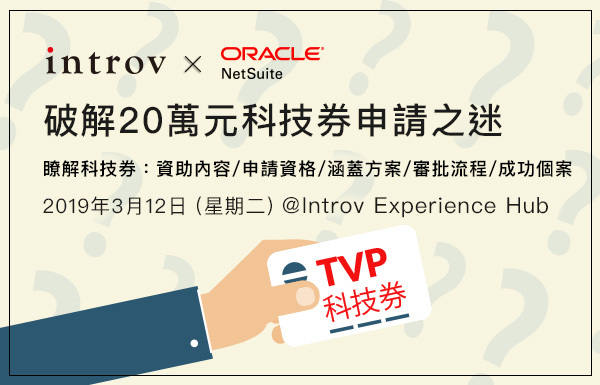 政府斥資5億元推行「科技券先導計劃」,資助本港中小企採用科技服務及方案以提升生產力,升級轉型。中小企可利用科技券建構系統來優化營運和管理、製作手機APP作市場推廣等等。每間合資格企業最多可獲20萬港元資助。 科技券先導計劃先推行3年,即於2019年尾到期,因此中小企想藉著科技券為公司轉型,就要盡快把握機會! 活動焦點: 瞭解科技券:資助內容、申請資格、涵蓋方案、審批流程、成功個案 企業升級轉型個案分享 尋找行業IT解決方案 Introv一站式支援 對象:適合中小企老闆及各部門管理人員 (費用全免) 日期:2019年3月12日 (星期二) 時間:下午3時至4時30分 地點:Introv Experience Hub (香港觀塘興業街29號 Gravity 29/F)
CONTINUE READING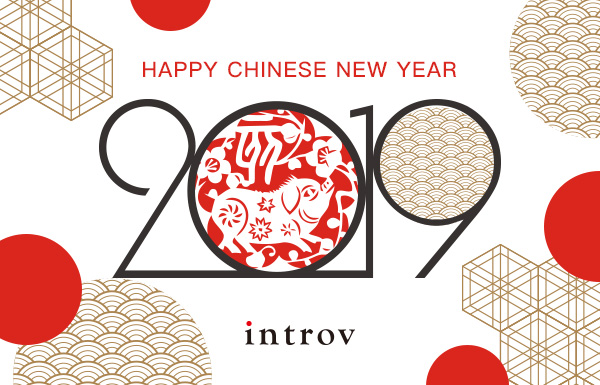 The team at Introv would like to wish you a very Happy Chinese New Year. Enjoy time with your loved ones as you celebrate and welcome the Year...
CONTINUE READING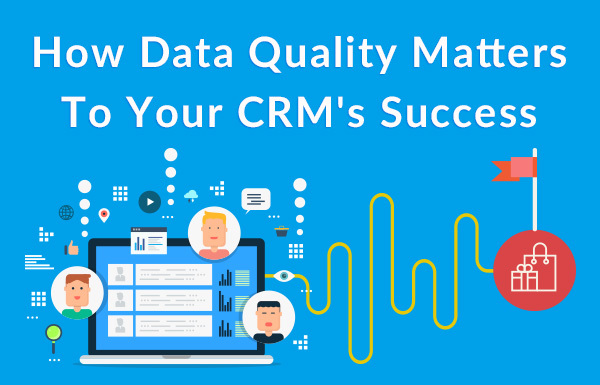 As competition continues to increase, more and more organisations are considering how they can optimize Customer Relations Management ("CRM") to be more strategic in attracting and retaining customers....
CONTINUE READING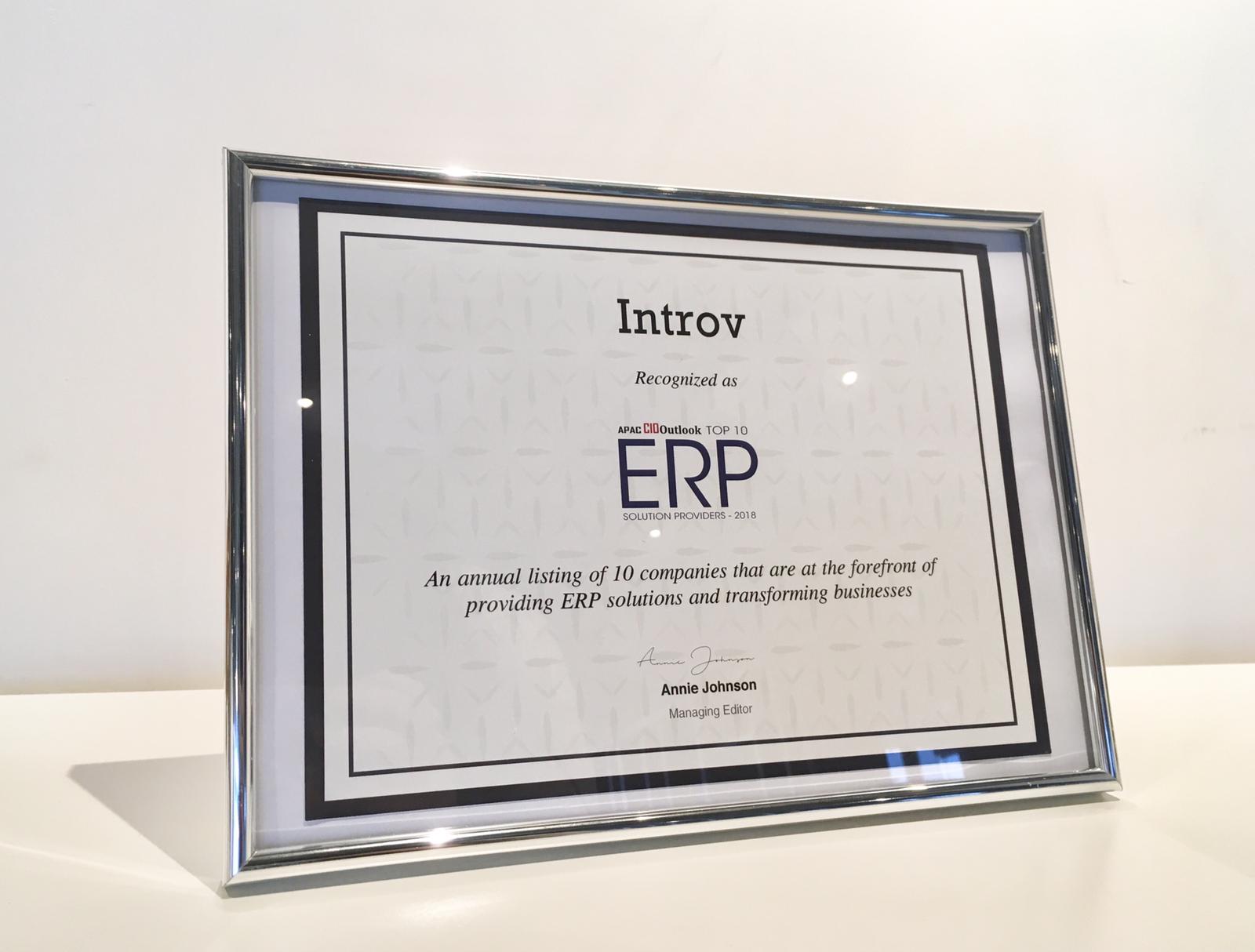 Through extensive efforts and strong dedication in providing world-class ERP solutions, Introv has gained regional recognition from APAC CEOs and CIOs. Introv is honoured to be named the top...
CONTINUE READING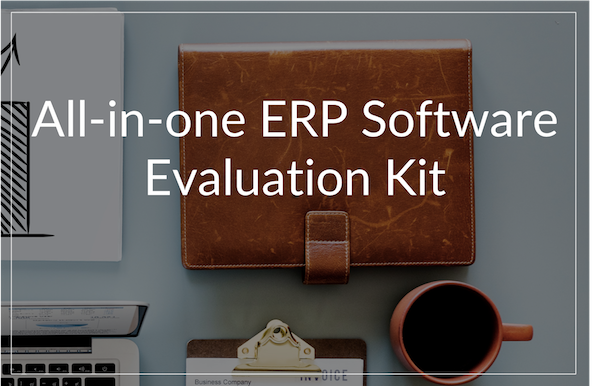 In this document we hope to provide you more perspectives on the components and scorecard to use in order to evaluate a true cloud solution, and also analyse...
CONTINUE READING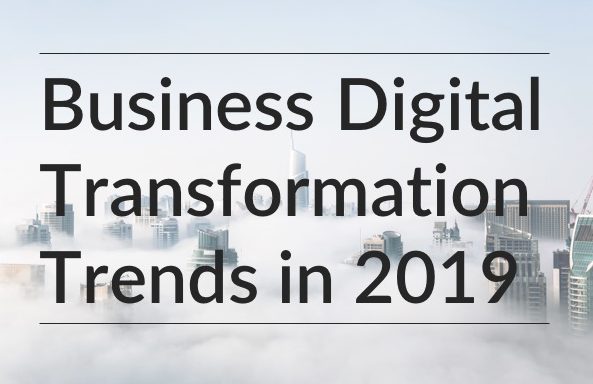 Digital Transformation — it's a top business priority. But why all the attention? A Forrester research reveals that organisations believe that by 2020, nearly half their revenue will...
CONTINUE READING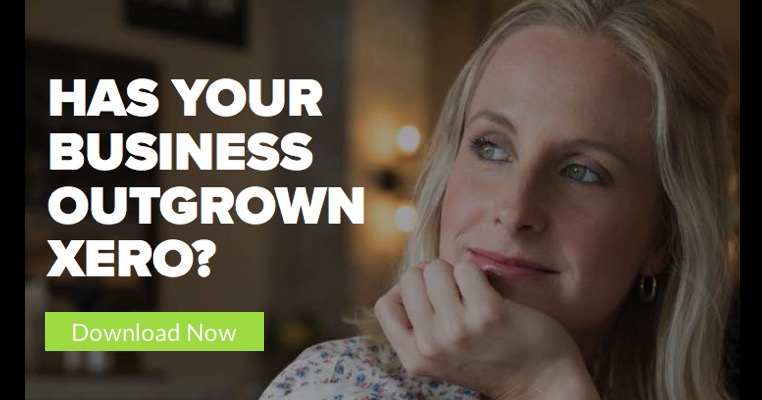 As small businesses grow, so do business processes. Small businesses require an integrated solution that not only supports growth but also sets up the business for continued success....
CONTINUE READING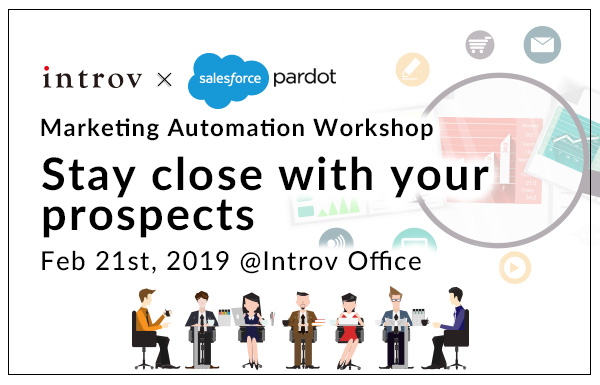 Keep your customers happy and pipeline healthy! Nowadays, the variety of channels where businesses can reach customers are growing and evolving faster than before. However, businesses are losing...
CONTINUE READING