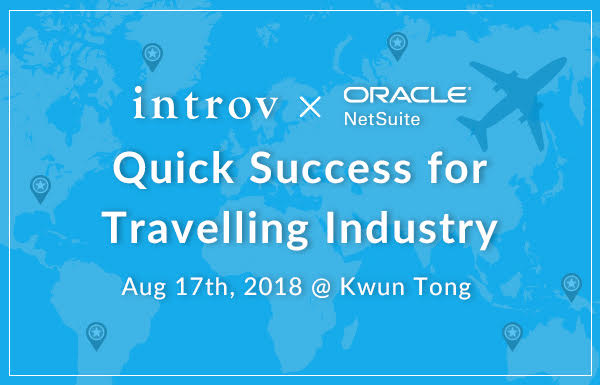 Nowadays, there is a high level of competition in the tourism industry. Facing new and ever-changing markets, it is necessary for tourism businesses to operate with accurate information of travellers, bookings and all services provided, while providing excellent customer service.
Our business management tool supports full range of functions for travel companies. It helps to increase an organisation's efficiency and reduce its operational cost, while enabling organisations to maintain collaboration and communication among departments. It also provides a single way of communicating information across the company, enhancing transparency over the products, transactions and how the company is performing at any given point of time.
Join our "Quick Success" workshop to hear how the world's top business management tool can make ordering, purchasing, invoicing, inventory, supply chain, pricing and reporting in real time – with all data centralised in one single system. Let our experts share how they helped various travelling brands streamline business operation in just 10 weeks!
Join Us
Time : 13:45 – 16:00
Date :  Aug 17th, 2018
Location : Unit 2308-10, 23/F, Paul Y. Centre, 51 Hung To Road, Kwun Tong
Agenda
13:45 – 14:00    Registration
14:00 – 14:10   Welcome & Introduction
14:10 – 14:30    Cloud and ERP for Travelling Industry
14:30 – 14:40    How Quick Success can help
14:40 – 15:10    Live Demonstration
15:10 – 15:40    Users in the Driver's Seat
15.40 – 16:00    Q&A
Spaces are limited. Reserve your spot today.
* Note: The session will be conducted in Cantonese.
Agenda subject to change.
LOCATION
SIGN UP Should you have any enquiries, please feel free to contact Helen Tam at +852 3616 6567 or email her at helen.tam@introv.com.
* These fields are required.