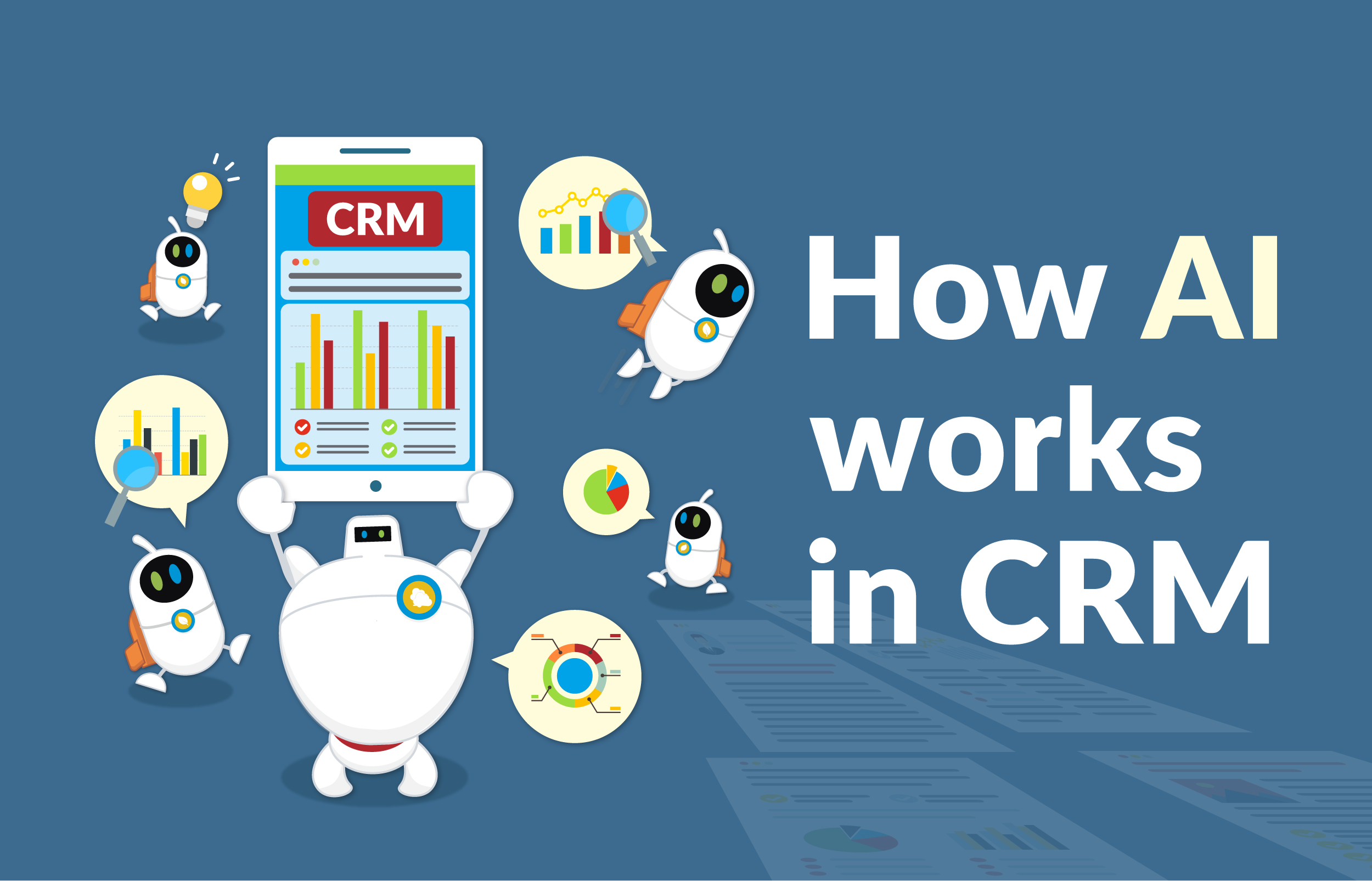 Customers are the lifeblood of business. In retaining them, it's crucial to build a genuinely personalized customer journey. However, there are tons of available information across different platforms. The efficient of data management, oriented to meeting customers' needs has become a great challenge of organizations. Luckily, there is a smart idea – "Investing in the best Customer Relationship Management (CRM) software embedded with Artificial Intelligence (AI) capabilities" to turn challenges into opportunities.
As we know, CRM is a tool to manage customer interactions through their entire lifecycle while AI facilitates organizations to make better data-driven decisions by analyzing real-time customer information. Combining CRM and AI is a powerful marketing asset, it helps to capture information about prospects and existing customers, analyze customer data to provide personalized customer experience. It also helps in forecasting customers' preference & buying behaviors and optimizing product management.
Benefits of Integrating Artificial Intelligence (AI) with Customer Relationship Management (CRM)
Combining AI with CRM delivers more predictive and personalized customer information in all areas of your business. Here are some of the benefits:
1. Sales Forecasting
AI offers a comprehensive understanding of customers' preference, buying behaviors and other buying triggers via customer experience and their entire customer journeys, all these information help to create more accurate sales forecasts.
2. Improve Personalization
CRM paired with AI helps to deliver personalized customer experience by automated actions, accurate prediction and customer preference. It also helps to notify the sales team of potential customer upsells, spot customer care issues before they get out of hand.
3. Increase Customer Engagement
Creating a comprehensive customer experience is the top priority of organizations. Sentiment analysis and image recognition are two powerful tools as they can understand customer satisfaction and engagement levels in real time. With this insightful data, it's easy to identify problems and take necessary actions at the earliest so that customers remain delighted with superior service.
4. Learn from mistakes and historical data, close more deals
AI-driven CRM can learn from past experience and historical data to tell which deals are most successful and which deals should be rejected. Companies can allocate more resources on those successful deals to close more deals.
5. Granular Customer Segmentation
Customers are the lifeblood of business. It's important to make an effort to retain them. AI-driven CRM can facilitate companies to identify their loyal customers. Intelligent algorithms helps in in-depth segmentation based on demographic factors, past buying behavior and preference. CRM tool can view historical data on customer purchases, which help to predict future buying intent.
In short, AI makes it possible for companies to evolve to a more powerful CRM. Contact us today so we can discuss how our CRM and AI solutions help to take your business to the next level.