Modern Powerful Connectivity

Build an application network with secure, reusable integrations and
APIs-leds designed, built, and managed on Anypoint Platform™.
Business Automation
Legacy System Modernisation
Single View of Customer
Omnichannel
Digital Transformation
On-premise & SaaS Integration
Get a Free Consultation
Through our partnership with MuleSoft, we together enrich the experience in API integration to help organizations create new business channels & opportunities, offer better customer experiences, and improve business operation processes through API-led connectivity

Learn more about our integration with the resources below
For more information about Mulesoft, your may also visit
Path Factory
MuleSoft's 2020 Connectivity Benchmark Report
Please fill out the form below to receive the report's findings
Introv

together with

MuleSoft


bring the

world's top connectivity tool

-


Anypoint Platform

that helps launch applications

3x faster

, increase

productivity by 300%

, and get a

445% ROI

.
Anypoint Platform for Data Integration
Increase developer productivity
The power of DataWeave and Anypoint Templates combine to drive unparalleled productivity and faster time to market
Digital transformation is a top priority for many organizations. Over half (85%) of IT leaders report integration challenges are hindering their digital transformation efforts. 73% of organizations are expecting a negative impact on revenue if digital transformation initiatives are not completed in the next 12 months.more
This year, the average organization runs on nearly 900 systems, but only 28% of those are fully integrated. The addition of new technology investments such as security, big data and analytics, multi-cloud strategy, and AI/machine learning will only add to the demands on IT. With IT teams spending 69% of their time keeping the lights on, it's no wonder innovation remains low. Get a Free Consultation
Unify application and data integration
Anypoint Platform doesn't differentiate between application and data integration; data can flow seamlessly across system
To turn digital transformation into reality, organizations are zeroing in on integration via APIs to address data silos. In fact, 60% of IT leaders report integration via APIs is critical to their digital transformation strategy. more
When IT leaders adopt an API-led approach to integration, they can easily have a full picture on the path to digital transformation. By using APIs to expose every application, data, or device, organizations are able to take a more agile, flexible approach to digital transformation. It can also help to increase productivity, innovation and complete all or nearly all projects on time. Get a Free Consultation
Ensure high performance
Built on the Mule runtime engine, DataWeave delivers up to 5x performance against comparable approaches
API strategies accelerate digital transformation

While the vast majority of organizations have adopted public and/or private APIs (80%), more than half (54%) are in the early stages of development and implement APIs on a project-by-project basis or set API strategies in discrete parts of the business.more
Companies with an API strategy are more likely to complete projects on time, achieve higher rates of innovation, increase productivity, save costs, and turn APIs into a new revenue stream. Get a Free Consultation
Leadership-mandated API strategies: rare, but highly effective

While an API strategy is critical to driving productivity, innovation, and revenue, data shows that having a leadership-mandated strategy produces the greatest results.more
Although only 12% of organizations have a leadership-mandated API strategy, those that do are 36% more productive than their counterparts. They also report higher rates of employee engagement (56%), better citizen integrator enablement (42%), and realize 64% more revenue.
The challenge now for IT leaders is to capture executive engagement for what has traditionally been perceived as an IT-only strategy. With executives on board, the road to digital transformation is clear.
Organizations that prioritize a company-wide, mandated strategy are building a business that is ready for change, with the foundation to act upon technology and market trends at scale. Get a Free Consultation
Why Introv?
A brief summary of achievements;
Served 580+ companies since 2008
Customer satisfaction rate - 9.8/10
Provides True Cloud Service
Staff certified with Salesforce, NetSuite and Tableau official certification
Leading consultant with more than 20+ years of experience
Serves all industries, small and large companies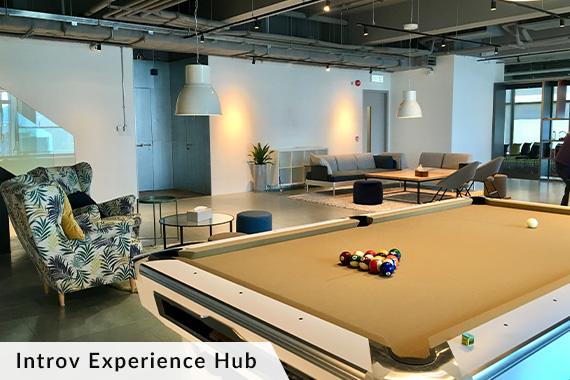 Schedule for a Free Consultation Today