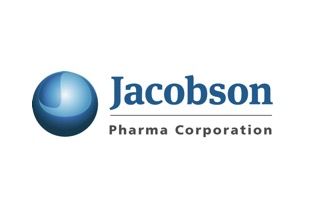 Jacobson Pharma Transforms Sales Workflows with High and Scalable Capacity
A leading provider of generic drugs in Hong Kong, Jacobson Pharma Corporation Limited traces its European origin back to 1960s when it was first founded as a pharmaceutical trading house dedicated to serving the needs of medical professionals and consumers in Hong Kong.
Synonymous with product quality, service excellence and professional partnership in the healthcare arena, Jacobson is now a leading pharmaceutical company in Hong Kong vertically integrated in the research, development, production, sales and distribution of generic drugs and proprietary medicines, possessing extensive market penetration, covering institutions across the public and private sectors, registered pharmacies, as well as doctors in private practice.
"We now have highly enhanced efficiency and accuracy rate in sales processing. Salesmen can issue sales orders as soon as they get it, so we can provide speedier delivery to our customers."
– Kenneth Chan, VP Sales, Jacobson Pharma Corporation Limited

Challenges:
Before adopting Salesforce CRM, sales teams lacked a desirable efficient system, and sales processes were prone to delays. Manual order processing not only tediously consumed massive manpower and paper, but also constrained workflows with time and location. Sales representatives were required to report to office to issue the sales orders, and then manually pass them to Sales Administration Office.
Sales orders and workflows used to be scattered that rendered tracking difficult, in addition to the standardisation challenge given the varied formats and systems used for sales order processing by different business units inherited from different pharma companies under the Group.
Project Goals:
To introduce a scalable, high-capacity CRM for multiple business units to manage sizable volume of sales orders daily.
To accurately and efficiently keep track of all sales orders in order to fulfil regulatory requirements. The Department of Health introduced new regulations to govern the sales of "controlled medicines". A well-designed platform is therefore required and crucial to keep track of all "written orders" to ensure the company fulfils the regulatory requirements.
"Understanding our business goals and challenges, Introv has come up with the end-to-end solutions that best fit our business requirements."
– Donald Fung, VP IT, Jacobson Pharma Corporation Limited
Results & Benefits:
Salesforce CRM, being a cloud solution, provides huge capacity to keep track of the sizable volume of sales orders.
With all workflows streamlined in a CRM system, all tasks become paperless and are handled digitally. Salesmen are able to keep track of all sales order processing status while senior management has higher visibility on the business.
Order processing becomes more efficient and flexible, bringing greater business opportunities with better customer service. Salesmen can issue sales orders immediately right after they get the orders, regardless of time and location, enabling speedier delivery to our customers.
Salesforce CRM has empowered the sales team with both higher mobility and productivity. Sales representatives can access the CRM and issue sales orders in clinics, public places or at home anytime anywhere.
By automating processes and synchronising all data in one system, the company achieves a greatly enhanced accuracy rate in sales processing.
The CRM enables the company to effectively fulfil the new regulatory requirements imposed by Department of Health.