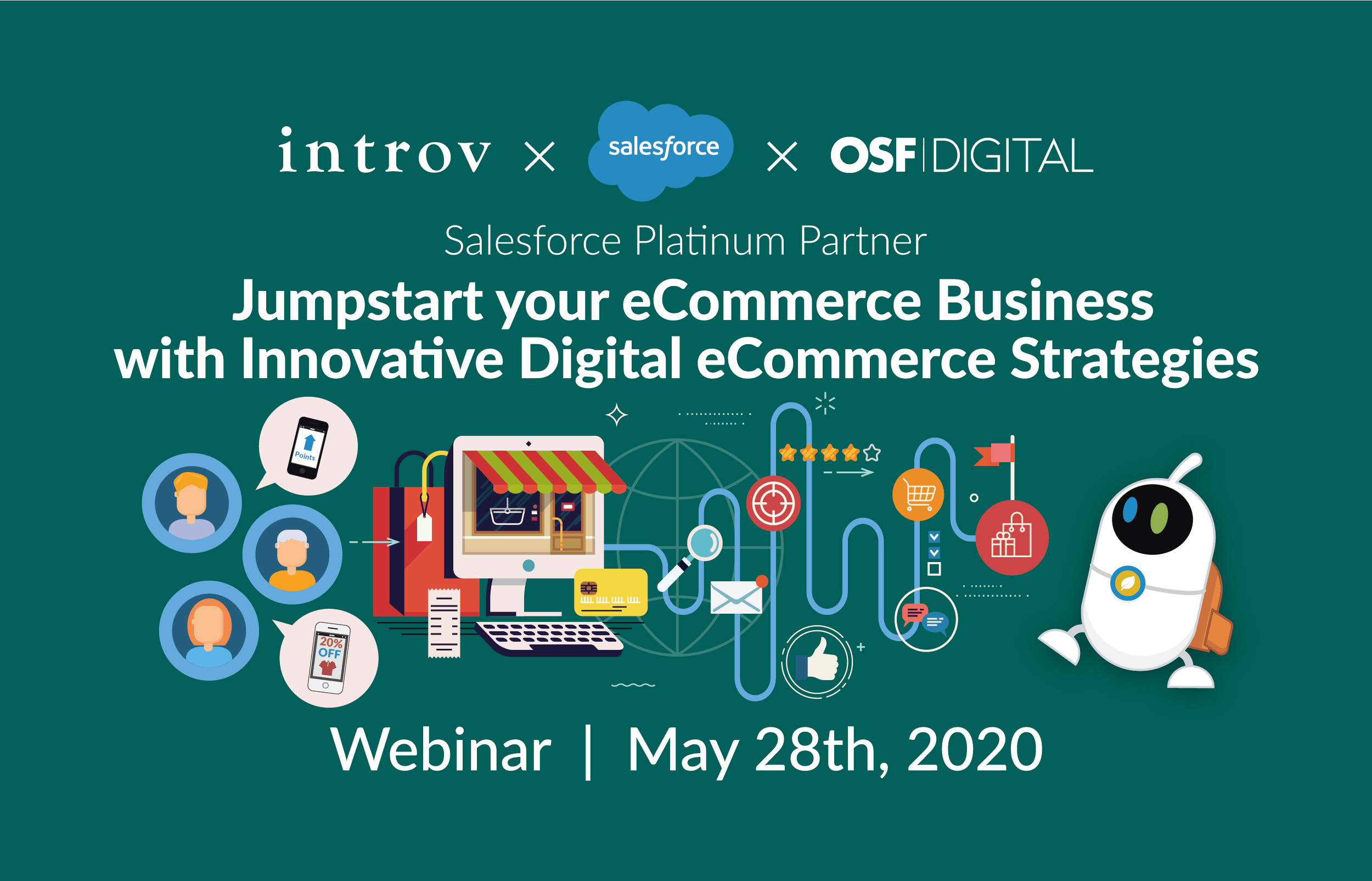 Nowadays, shoppers move to buy conveniently online, and eCommerce is becoming more and more necessary for every business. To support this change, brands can leverage various digital solutions and technologies to manage and drive their businesses.
OSF Hong Kong Commerce Foundation & Introv Loyalty Package is designed to help retailers either jumpstart their ecommerce business in Hong Kong, or seamlessly expand their digital capabilities at a profitable cost and accelerated time to market.
Key benefits:
–       Three-month implementation time at a fixed price
–       Prebuilt on Salesforce Clouds
–       Includes best-in-class specific-to-market integrations for shipping, payments, social media, ratings and reviews, order fulfilment and more
Tapping into valuable customer data and with the use of rewarding scheme, brands can make sure their campaign hits and acquires the right audience with the target persona. It's then essential for brands to offer a seamless customer experience along the customer lifecycle in order to drive towards profitable, loyal relationships.
Time : 16:00 – 17:00
Date : May 28th, 2020
Agenda
16:00 – 16:10: Current retail market trend and forecast
16:10 – 16:30: How OSF Hong Kong Commerce Foundation works
16:30 – 16:50: How you can build customer loyalty successfully
16:50 – 17:00: Q&A
Note: The webinar will be conducted in English. Agenda is subject to change.
SIGN UP
Sorry, this event has expired. Please check out our
events
page for upcoming events.
Should you have any enquiries, please feel free to contact Annie Wong at +852 3616 6567 or email her at
marketing@introv.com
.