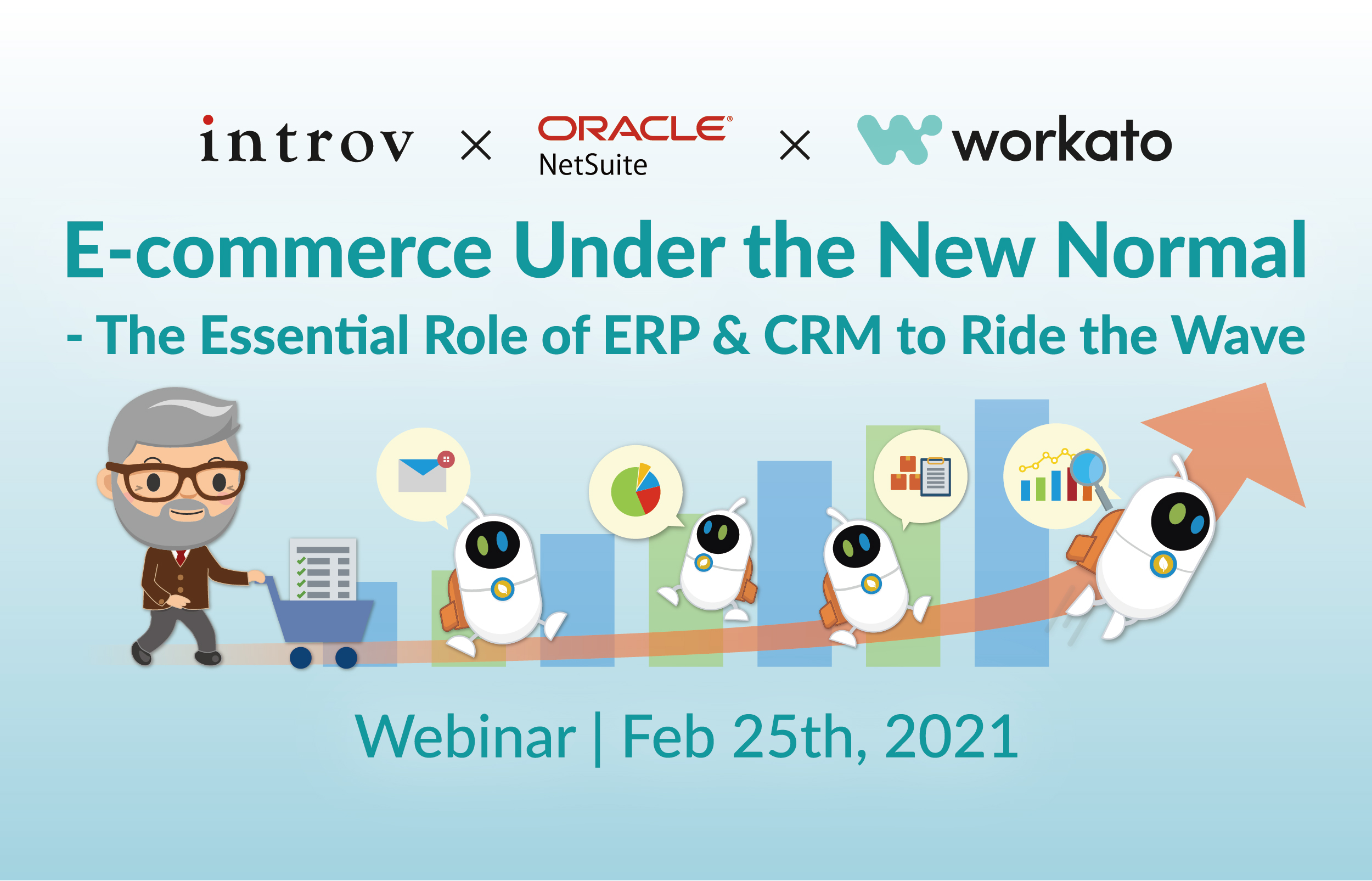 Nowadays, shoppers move to buy conveniently online, and E-commerce is becoming more and more necessary for every business. In response, companies around the world are doing their best to create enjoyable, efficient, and profitable online shopping experiences. But crafting an effective E-commerce experience is often easier said than done.
Are you heavily reliant on Excel spreadsheets in operations?
Are your Ecommerce Platforms / Channels disconnected with many manual works?
Are you looking for a way to gain one single source of truth for any one piece of data?
Sign up for our webinar to see how Introv can help your company to create integrations and automations between different teams and channels, with no programming skills required.
Join Us
Time : 14:30 – 15:15
Date : February 25th, 2021
Agenda:
14:30 – 14:35  The significance of Automation to provide authentic Omni-channel Experiences
14:35 – 14:50  Demonstrate Scenarios for Automation and Integration
14:50 – 15:00  Behind the Scene: Pre-built NetSuite Recipe Using Workato
15:00 – 15:10  How to Get Started? Upcoming Workshop
15:10 – 15:15  Q&A
Speakers:
Vivien Hui
Senior Manger, Introv Limited
Andrew Chan
Senior Consultant, Introv Limited
Note: Agenda is subject to change. The webinar will be conducted in Cantonese.
SIGN UP
Sorry, this event has expired. Please check out our
events
page for upcoming events.
Should you have any enquiries, please feel free to contact Annie Wong at +852 3616 6567 or email her at
marketing@introv.com
.