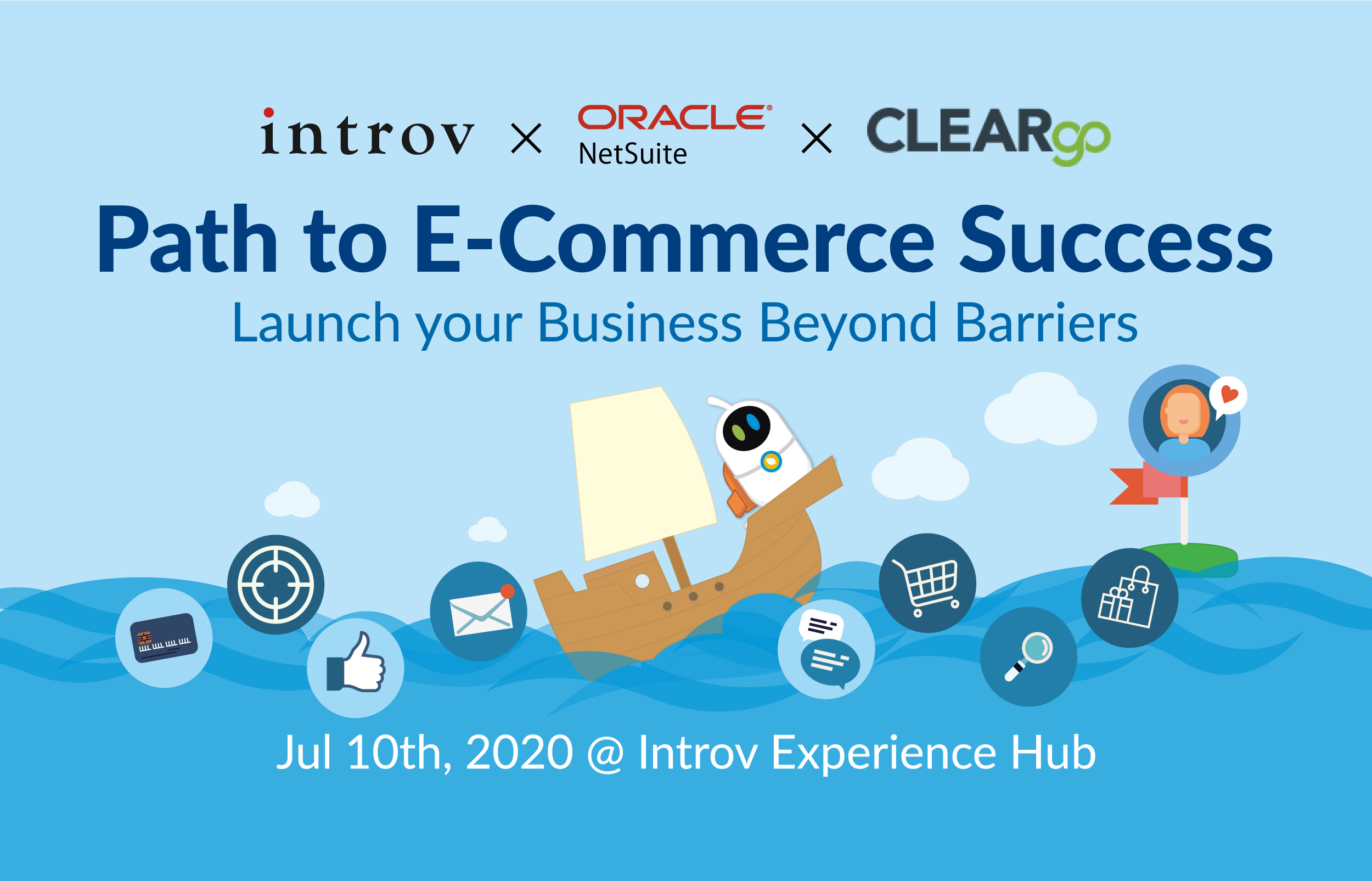 We are entering a new norm in consumer behaviour as people get used to spending longer periods of time at home. Online shopping is quickly becoming a preferred way to shop for different consumer goods around the globe. Thus, eCommerce has become a must for every modern-thinking company. To thrive in the highly competitive eCommerce landscape, it is crucial to provide a convenient and seamless online shopping experience, together with fast and accurate delivery schedules.
All you need is a great omnichannel order management tool with an eCommerce platform that can get your eCommerce up and running quickly, optimise your inventory and supply chain management with online sales orders, and provide real-time visibility in your business operations. This unifies the data across your internal teams, as well as what is disseminated to shoppers via the website and emails.
Join Us
Time : 14:30 – 16:30
Date : July 10th, 2020
Agenda
14:30 – 14:45 Welcoming & Introducing of Introv
14:45 – 15:15 10 Best Practices to Drive your Online Business Growth
15:15 – 15:45 Use your Resources Wisely – Unlocking your Success in Omni-Channel Business with NetSuite
15:45 – 16:15 Customer Sharing
16:15 – 16:30 Customer Panel Talk
Note: Agenda is subject to change
SIGN UP
Sorry, this event has expired. Please check out our
events
page for upcoming events.
Should you have any enquiries, please feel free to contact Annie Wong at +852 3616 6567 or email her at
marketing@introv.com
.