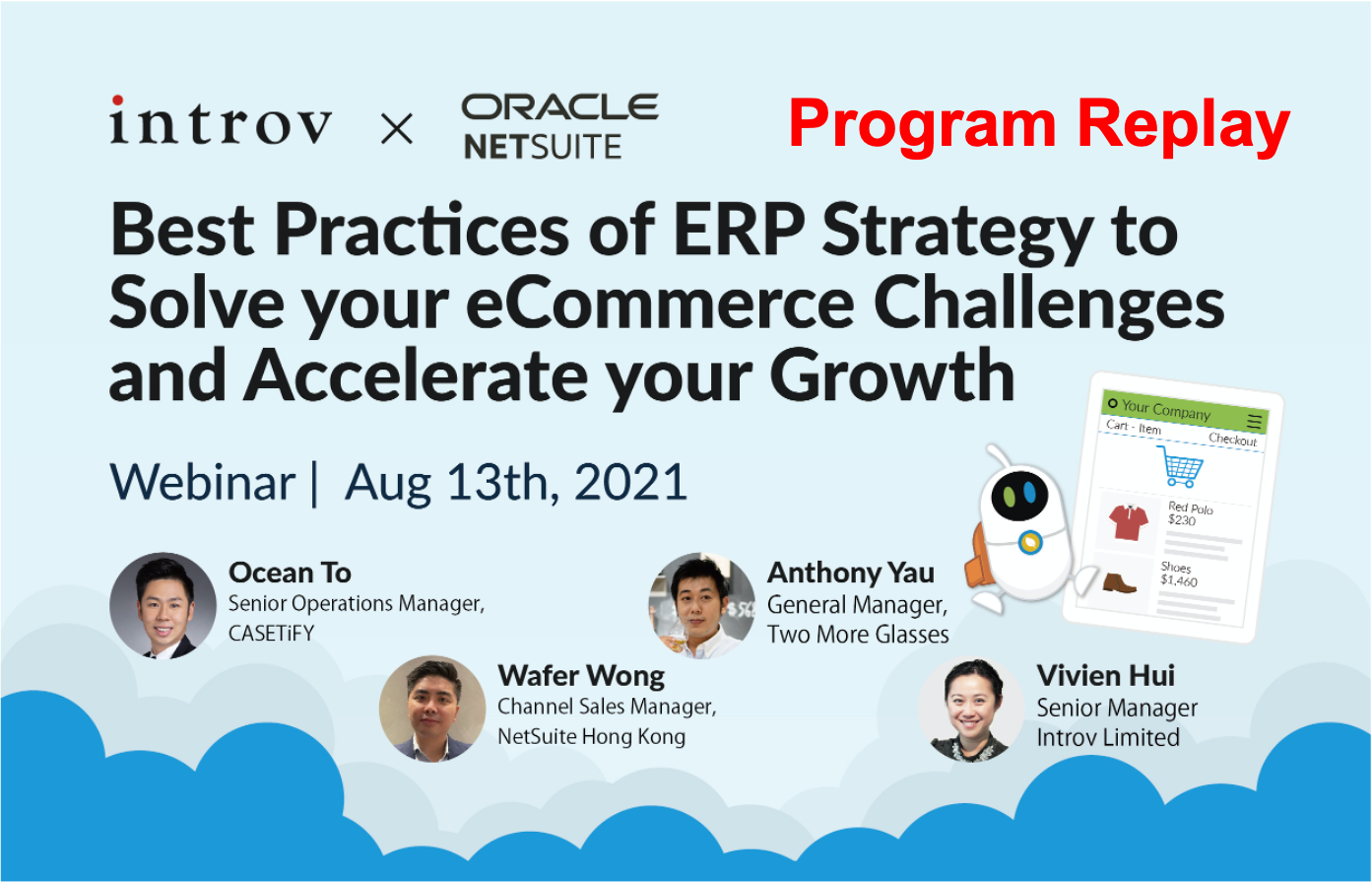 ​Are you doing an eCommerce business, managing multiple moving parts of the business and need to react to the changes in real-time?
If so, then you should understand the challenges in dealing with the customer expectation, forecast, quotes to sales, supply chain, and fulfil the need to see the total health of the company via real-time data and key performance indicators. The complexity can inhibit your growth.
At the webinar, we'll introduce the world's #1 cloud business management tool that can give you a comprehensive understanding of customer data as well as inventory status, item costs, sales trends and product demand to create strategies for your eCommerce profitability.
How to generate more sales – seamless online shopping experience improving your brand reputation and customer satisfaction, encourage repurchase and boost up sales.
How you can reduce operation cost – this tool is a source of accurate and real-time information, helping to speed up operation processes, avoiding disruption and reworks, and helps the management to make critical decisions timely.
Customer Panel Talk (Webinar Recap for 30 Jun, 2021): 2 of our current customers to share the tips in running a successful eCommerce business.
Join Us
Time : 15:00 – 16:00
Date : August 13th, 2021
Agenda:
15:00 – 15:10 Welcoming & Introducing of Introv and Oracle NetSuite
15:10 – 15:35 Sharing the Best Practices to Unlock your eCommerce Business Success
15:35 – 15:55 Customer Panel Talk (Webinar Recap for 30 Jun, 2021)
15:55 – 16:00 Q&A
SIGN UP
Sorry, this event has expired. Please check out our
events
page for upcoming events.
Should you have any enquiries, please feel free to contact Annie Wong at +852 3616 6567 or email her at
marketing@introv.com
.