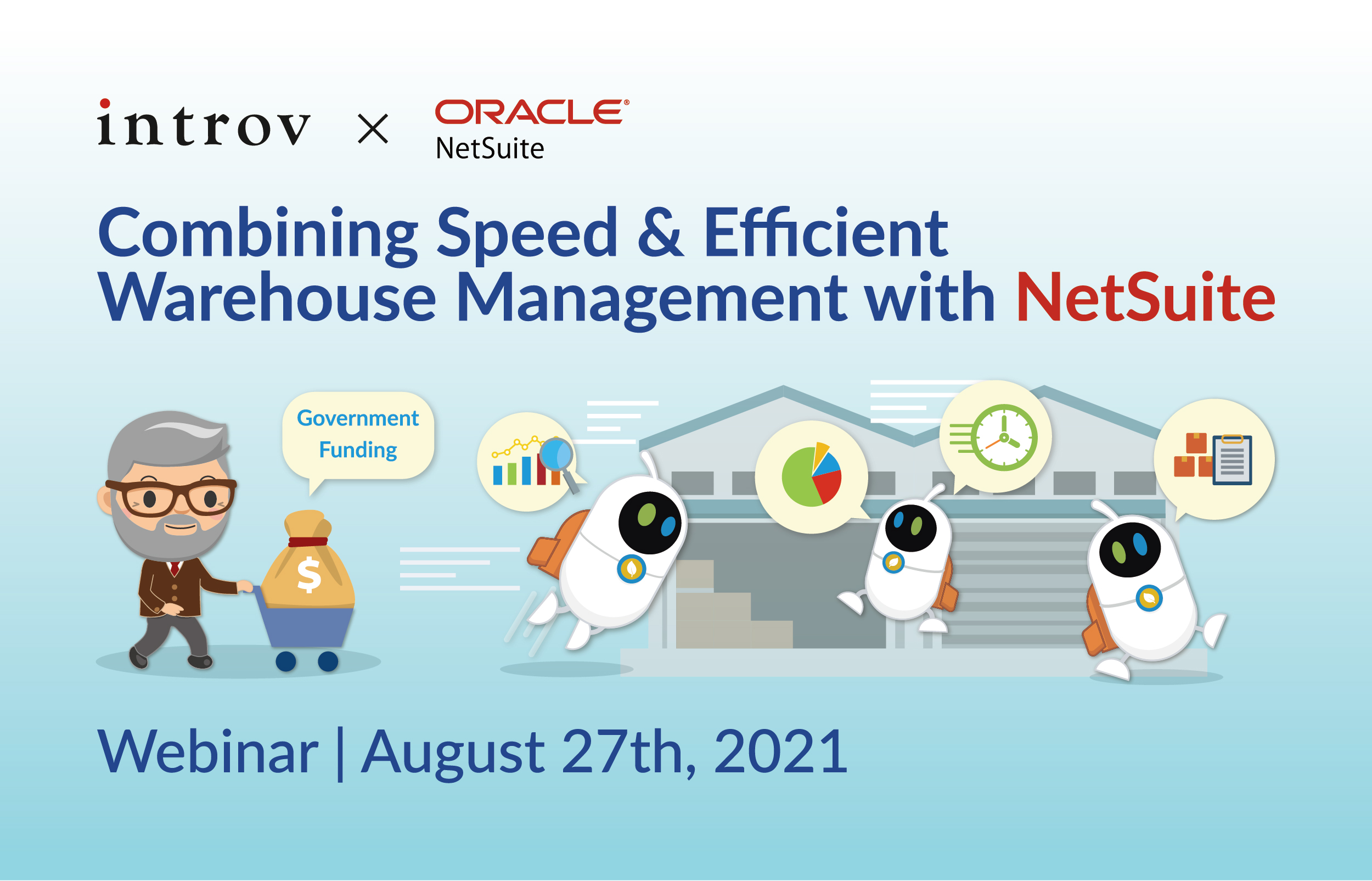 Do you question the accuracy of your inventory ?
If so, Warehouse Management System (WMS) is probably your best choice to address your concern and provide you with the real-time visibility of your warehouse environment. With an all-rounded WMS, it could help to enhance the overall inventory management by reducing the necessary inventory level, improving order fulfilment and shortening the order cycle time.
Oracle NetSuite Warehouse Management System (WMS) offers you the convenience in optimising your day-to-day warehouse operation by utilising the industry leading best practices including smart pick & pack processes, handheld barcode scanning and cycle counting. NetSuite WMS guides you through your important tasks – from receiving & storing items to picking & shipping items – in the most efficient way.
Introv wishes to invite you to come and join us for an-hour WMS sharing session to have a taste of the intelligent Warehouse Management System powered by Oracle NetSuite.
Join Us
Time : 15:00 – 16:00
Date : August 27th, 2021
Agenda:
15:00 – 15:10 The Current Challenges for Businesses to Manage Warehouse Wisely
15:10 – 15:25 Best Practices for Warehouse Management
15:25 – 15:45 How to Fully Utilize NetSuite in your Warehouse Management
15:45 – 15:55 Government Funding Schemes to support the adoption of Smart WMS in your company
15:55 – 16:00 Q&A Session
SIGN UP
Sorry, this event has expired. Please check out our
events
page for upcoming events.
Should you have any enquiries, please feel free to contact Annie Wong at +852 3616 6567 or email her at
marketing@introv.com
.