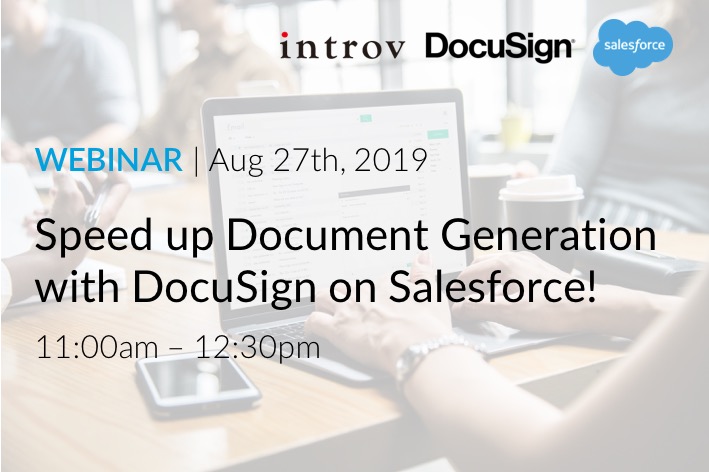 No one gets excited with paperwork. More and more businesses are turning to digitised documents so as to accelerate agreements and contracts that drive sales revenue.
Connecting DocuSign to Salesforce is the ideal way to shorten sales cycles, increase close rates, and reduce paper waste. Over 200 million users are now part of the community that allows customers to accept electronic signatures, digitise and streamline agreements, and simplify approval workflows, all on their secure digital platforms.
Join us on Aug 27th, Tuesday for the 2-session webinar to learn more about:
A unified CRM solution that helps keep your sales reps and marketing team focused on filling the sales pipeline and generating revenue – not manually tracking sales leads.
Managing the entire System of Agreement process digitally with eSignature tool – Docusign. Go from manual, paper-based and error-prone to automated, digital and seamless.
"Document Generation" – a new feature from DocuSign x Salesforce that eases and streamlines sales workflows and processes.
Join Us
Time : 11:00 – 12:30
Date : August 27th, 2019
SIGN UP
Sorry, this event has expired. Please check out our
events
page for upcoming events.
Should you have any enquiries, please feel free to contact Annie Wong at +852 3616 6567 or email her at
marketing@introv.com
.