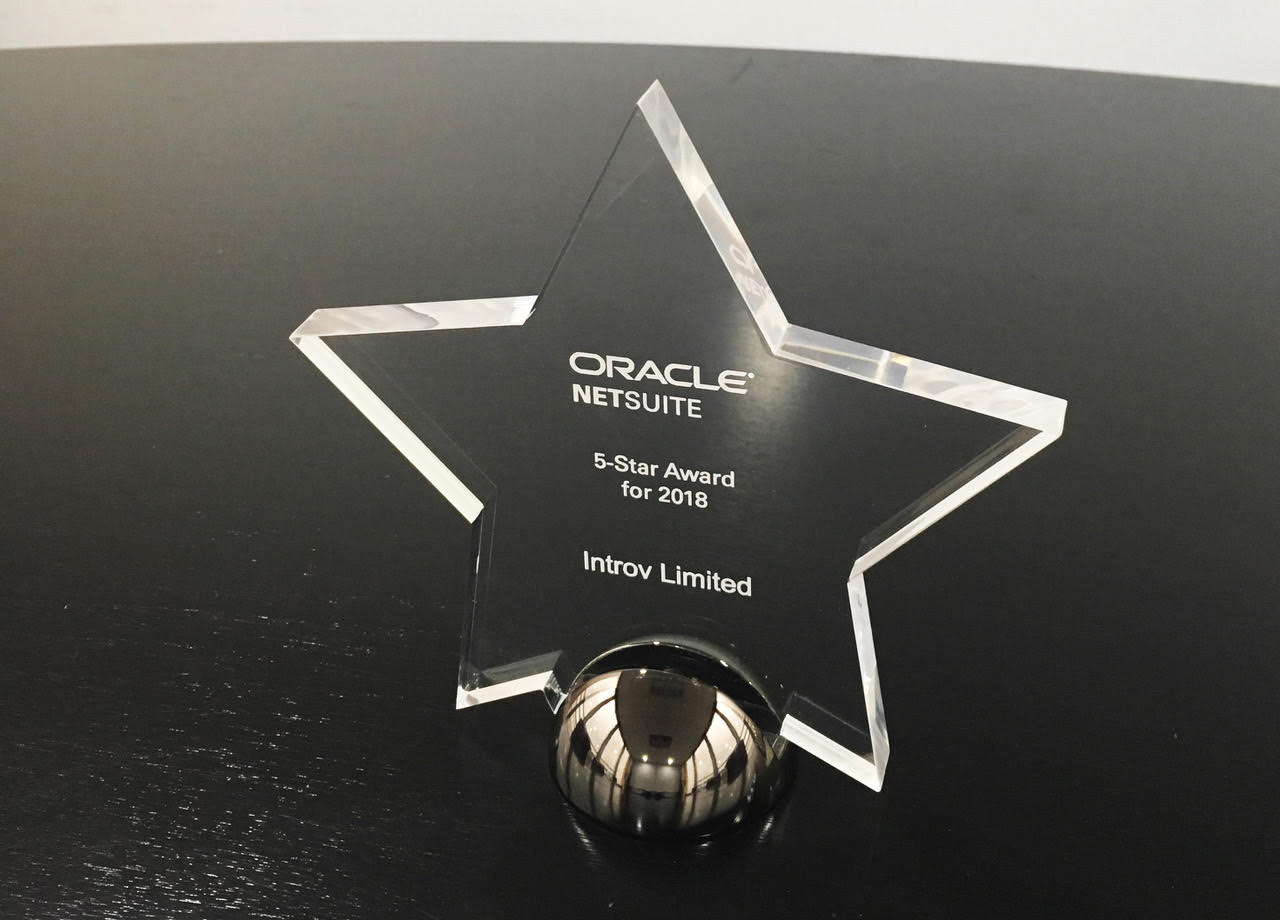 Introv is pleased to announce the company has received the NetSuite 5 Star Award, the highest partner distinction given by NetSuite to only a small number of partners around the world.
In addition to the 5 Star Award, Introv also received the Asia Partner of the Year Award.
"We are delighted to be recognised for our achievements with NetSuite. These awards are a true testament to our service promise to our customers. They acknowledge team effort and also our accomplishments as a company. I would like to take this opportunity to thank our customers, the team, our supporters and NetSuite". – Ivan Cheung, Director, Introv.