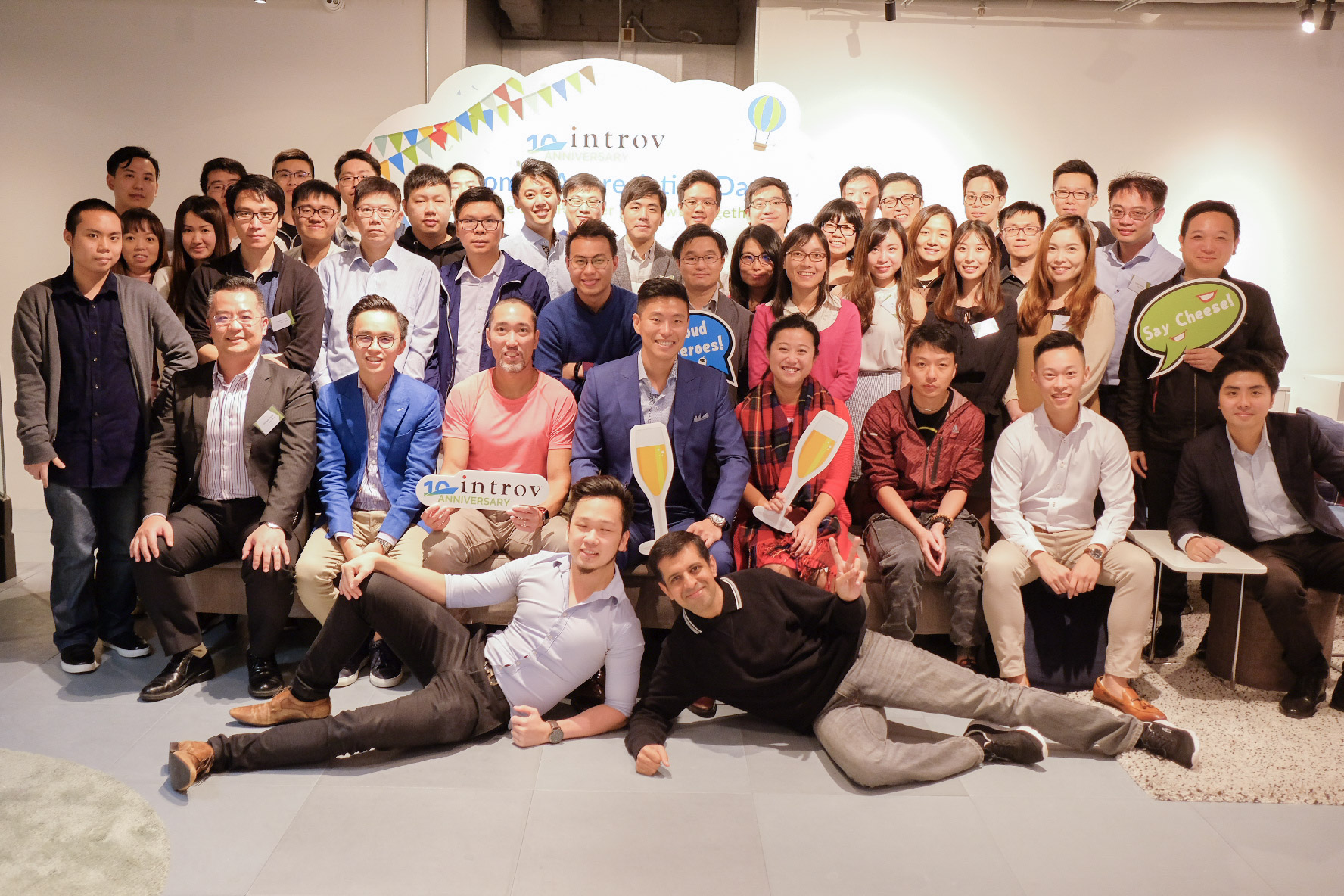 This year marks Introv's 10th anniversary. With a talented team of strong dedication, Introv has grown substantially over the decade and is now a leading cloud solutions provider in the APAC region. The team was joined with a crowd of customers at the new office last week to celebrate the great success and growth over the past decade.
Recognising cloud technology as a key trend, Introv was founded in 2008 as a cloud computing solutions provider in Hong Kong. The team then began to focus on customers' needs and how they can maximise business values. Partnering with world-leading cloud-based enterprise software providers, Introv now provides full-service IT consulting that offers best-in-class CRM, ERP and Data solutions. Over the past decade, Introv has served more than 500 businesses, providing professional consulting services on digital transformation and strategic innovation.
Last Friday, the team welcomed their customers on the 10th Anniversary Customer Appreciation Day. Themed "Fuelling the New Frontier of Growth Together", the Customer Appreciation Day featured sharing sessions on latest solution trends, as well as customer panel on the experience of going digital. Another highlight of the day was the showcase and live demonstration of our newly launched instore Smart Retail solution.
"We are delighted to be with our guests to celebrate this important milestone of us. Thank you to all our customers for their continuous supports over the decade. We will continue to deliver our brand promise to customers for many more years coming," said Ivan Cheung, Director of Introv.
"I highly appreciate the team's endeavour and determination in providing professional consulting services to drive the best results for our clients. Besides being passionate in innovative technologies, we're also passionate about the well-being and sustainability of the community. As part of our 10th Anniversary Celebration Programme, a series of corporate social responsibility campaigns, as well as youth educational programmes are rolling out in 2018 and 2019," added Ivan.