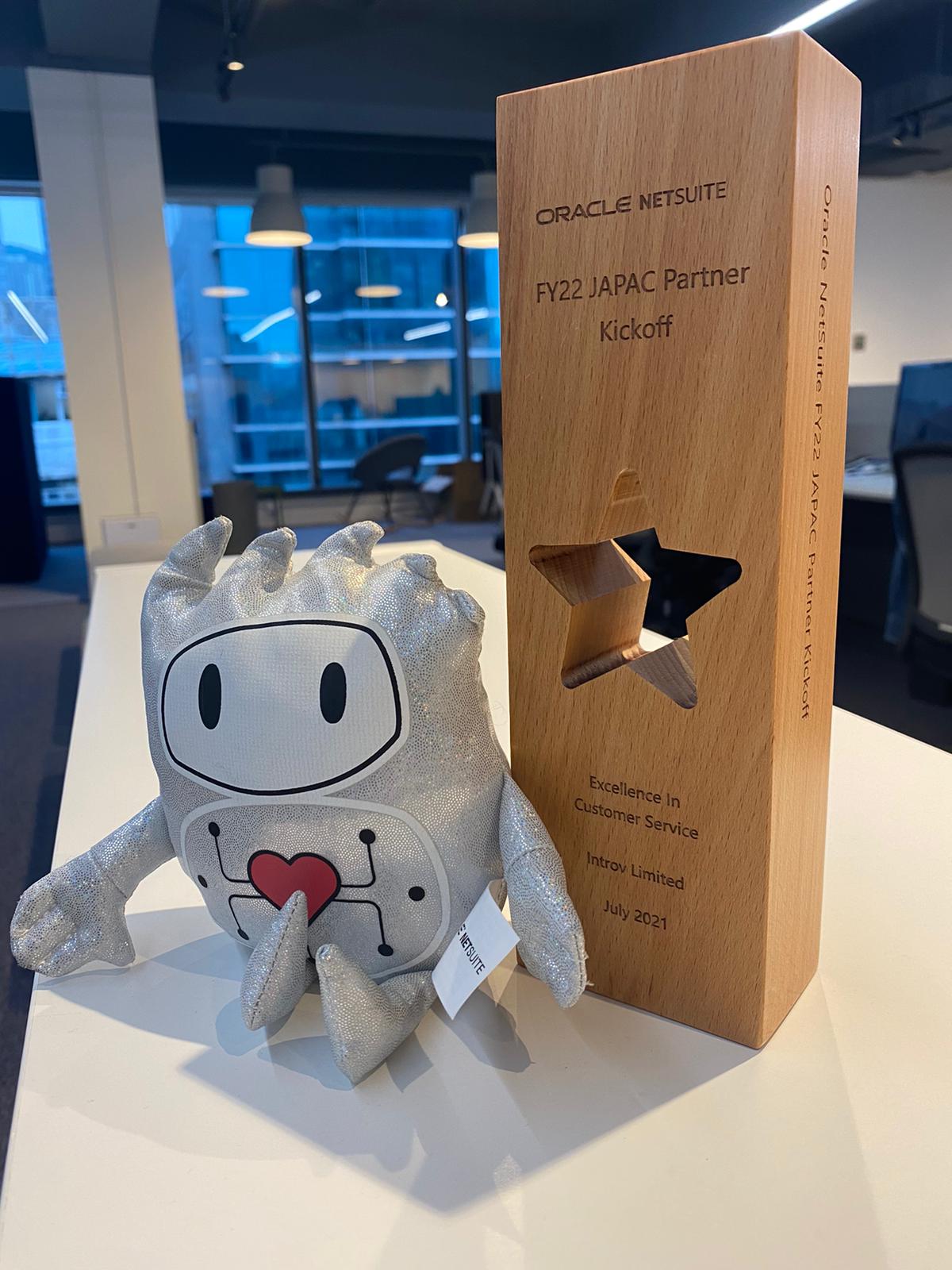 Introv proudly bagged Oracle NetSuite's "Excellence in Customer Service" recognition. This achievement has fully manifested our continuous efforts and a significant testament of our excellent services. It not only served as a proof of customer's recognition, but also a great encouragement to motivate us to attain even better performance.
With the honour to be awarded, Introv will continue to do her best to provide excellent service and solutions to our customers.
About Introv Limited
Introv is an award-winning, full service IT & Business Management Consultancy Service Provider in APAC. We offer best-in-class collaborative software solutions to companies of all sizes, looking to improve the operational excellence of their business. Our solutions include ERP, Omnichannel Loyalty, Integration and Automation.
Our vision is to continue to deliver world-class results that help customers grow by redefining their business practices, while boosting their overall growth and success.