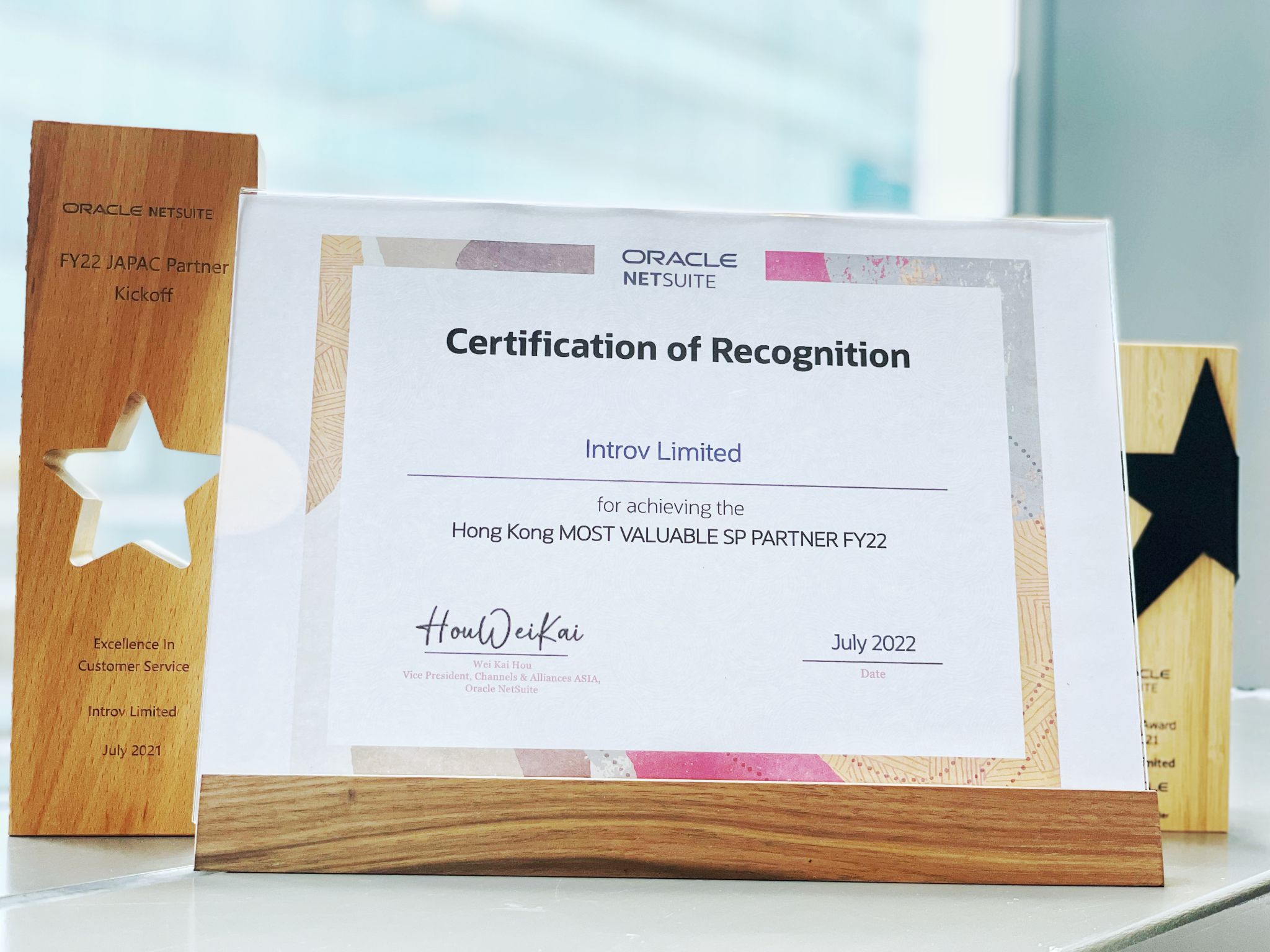 Hurray! Happy to have a table full of awards in Hong Kong and Taiwan!
We are humbly grateful to receive the awards. It highlights Introv teams' outstanding contributions to driving clients' digital transformation in consecutive years.
Our dedication and drive does not go unnoticed. We'll be doing what we do best, continually working together with NetSuite to focus on helping organizations drive strategic, cloud-optimized, industry-focused, and value-driven transformations.