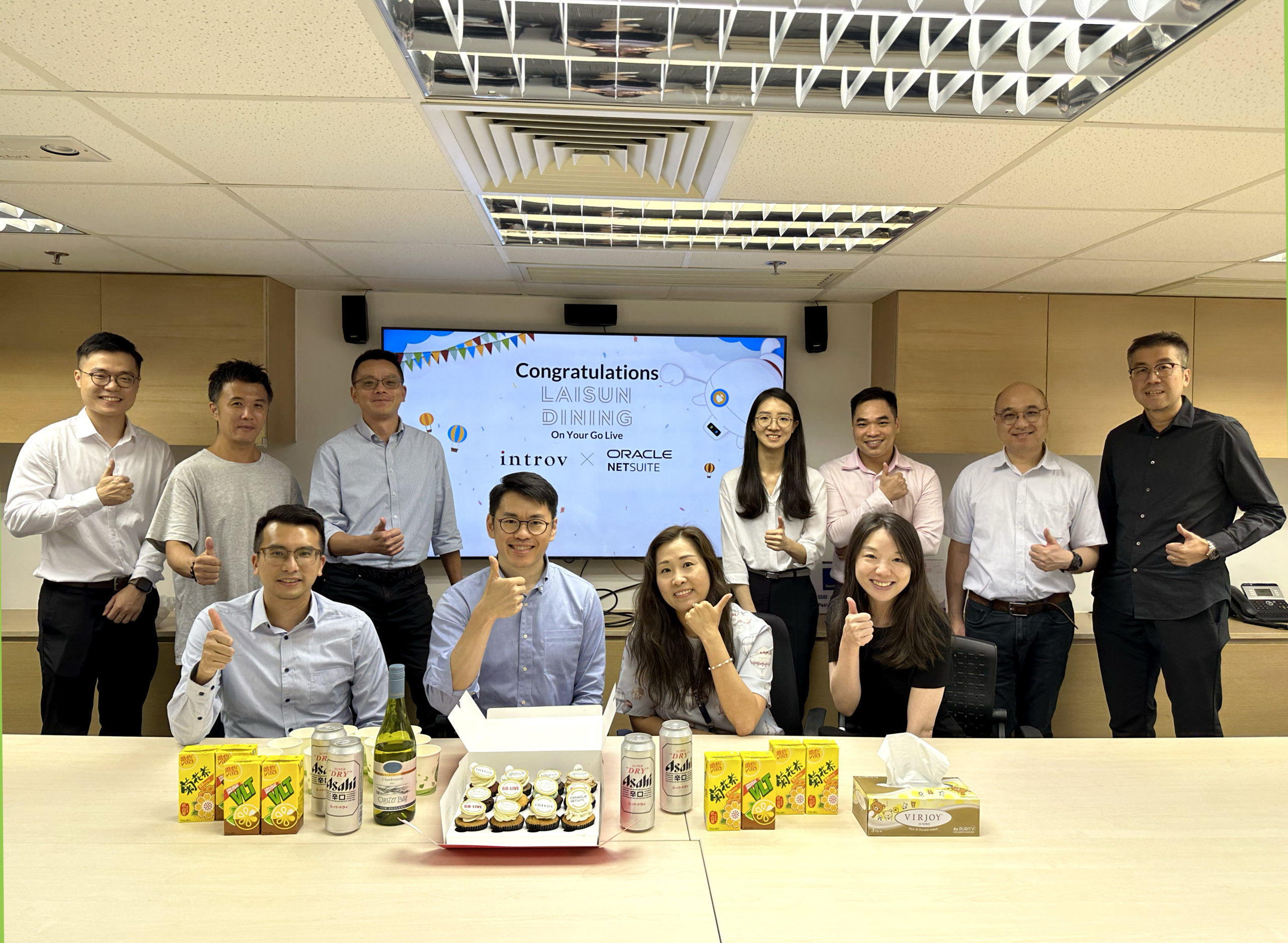 Congratulations on Lai Sun Dining's Oracle NetSuite Cloud ERP successful Go-Live with Introv yesterday!
As the food and beverage service is a Hong Kong-based hospitality group renowned for its boutique restaurants. Lai Sun Dining has partnered with Introv to embrace digital transformation by implementing Netsuite centralized procurement system. Introv's professional service is committed to working with you to achieve your business goals.
Looking forward to working together in the future. Cheers!