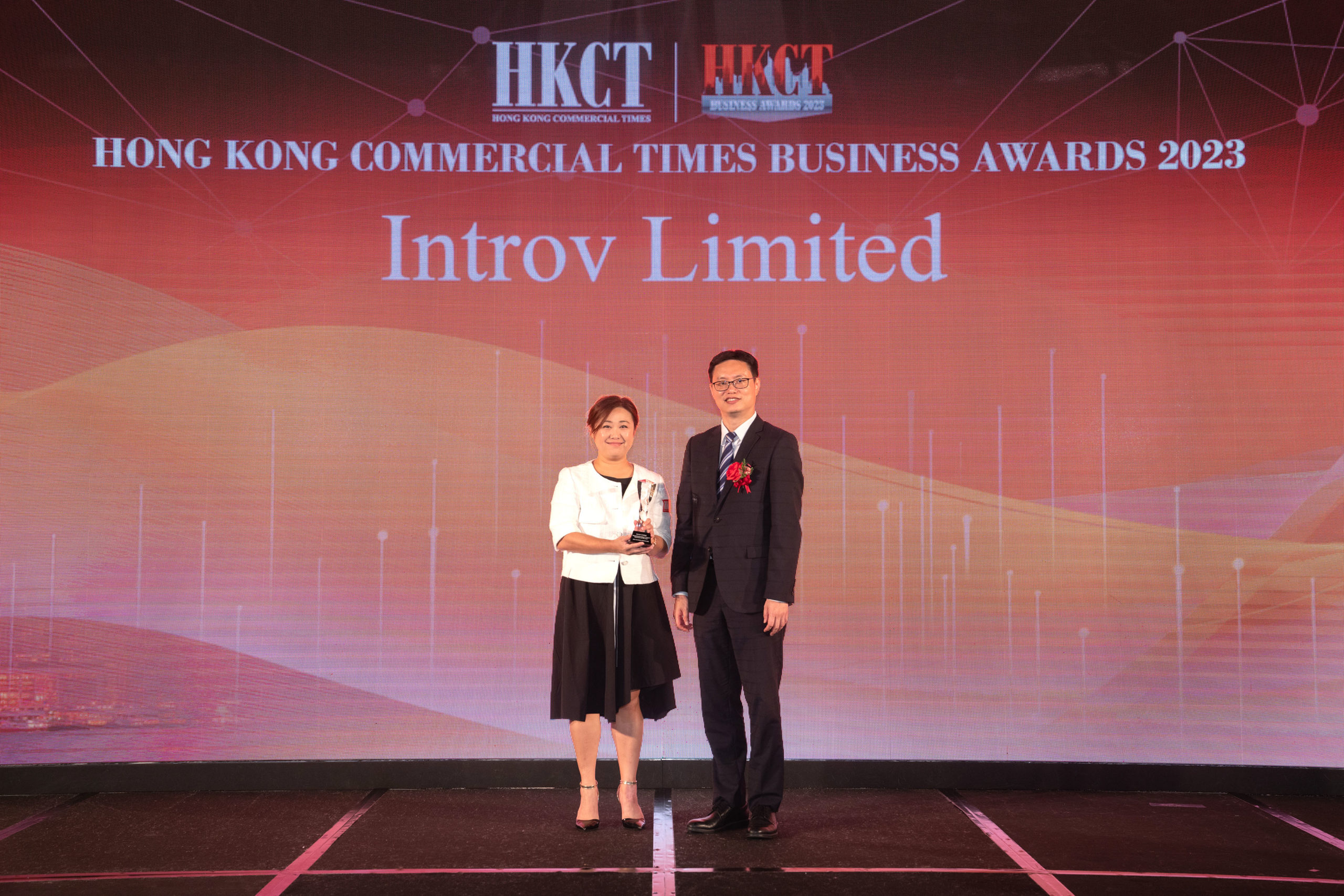 As the only awardee in IT Cloud Solutions industry, Introv is proud to be selected as the "Most Outstanding IT Cloud Solutions of the year" of the HKCT Business Awards 2023 held by Hong Kong Commercial Times.
Ms. Vivien Hui, General Manager of Introv limited said, "We are very proud and honoured to receive this reputable award. This honour shows that our service is widely recognised by the industry, as well as the consumers. To fulfil our commitment to becoming the most outstanding IT service, we shall continue to enhance our best in class solutions capabilities and create a new user experience with great convenience for our customers."
The HKCT Business Awards aims to recognise outstanding performance and contribution of outstanding companies in different fields.
Learn more about our core service value: https://introv.com/solutions/