The world's biggest companies and most exciting startups came to Hong Kong to share their stories and experiences at RISE in May.
We, as a part of the conference like you are energized. We believe you are excited and is looking forward to the business benefits by investing into the latest technology too, especially TRUE Cloud solution in Salesforce CRM; NetSuite OneWorld, ERP, eCommerce and so on.
Hong Kong Express, one of the giant airline company has adopted NetSuite OneWorld to meet their existing and future business needs with scalability and flexibility improvements. We are honored to be a part of it. Details please read this article.
Leave us a message here, we will tell you more how it works with your business/role with customer reference in your industry.
Let's see some FEATURED ANNOUNCEMENTS in recent.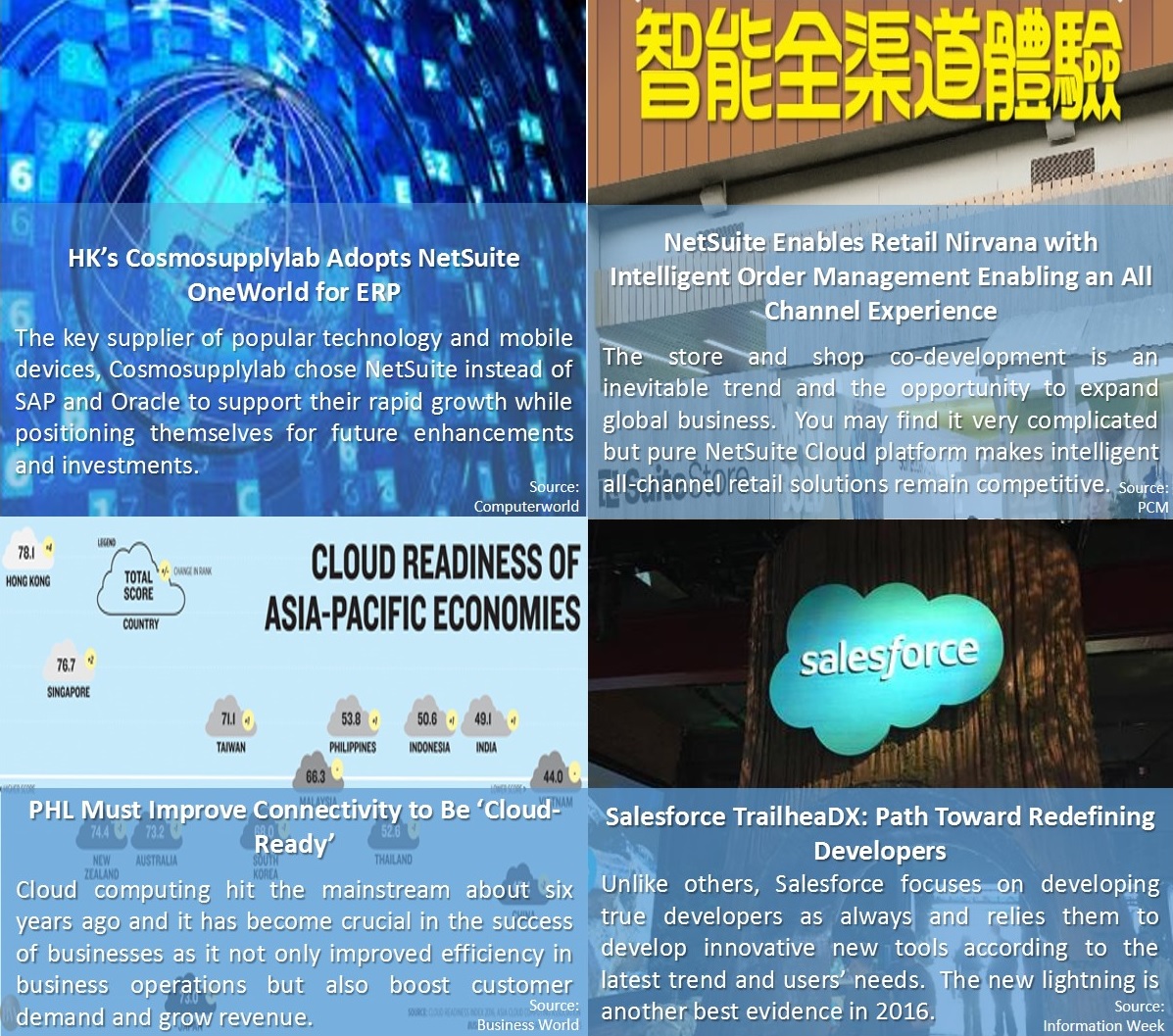 Inspired by the TRUE Cloud Solution? Reckon if it really works for your business? Simply tell us what you think and we will work a ballpark perfects for you. What you think is the thing we care the most!
Here are some of our customers, some of them are the leader in their industry, and some of them are startups, how many do you know?
Call us at (852) 3616 6567 or click here to leave us a message.
Who We Are?
Introv, as a leading enterprise solution consultancy, we strive to leverage world leading cloud solution to deliver business benefits to you and help your business succeed, from lead generation to sales management to back office management.  To stay ahead in the market and being more competitive!
With our practical experiences in various industries for years, we are honored to be the biggest partner of Salesforce and NetSuite in Hong Kong, and we will continue to leverage world leading innovative solutions to empower your business.