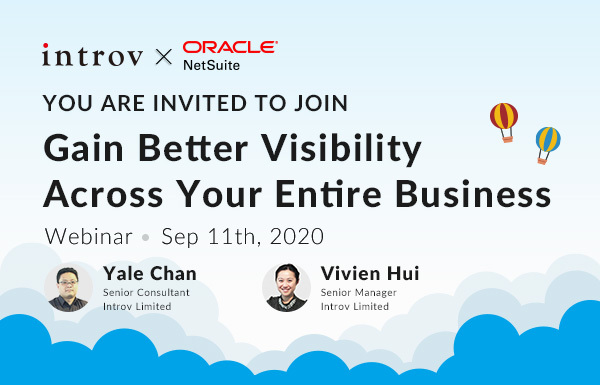 Visibility is arguably the most important factor for providing truly omnichannel experiences, and it has always been a huge challenge. In fact, 21 percent of supply chain professionals say visibility is their biggest organizational challenge. Companies not only need visibility across their business, but many of them also need insight into the entire supply chain to keep up with competition and react to market fluctuations.
NetSuite provides end-to-end real-time visibility of customers, employees, products, processes, partners, and vendors. Companies receive a 360-degree view of all customer touchpoints, teams can confidently track orders, salespeople can spot opportunities to upsell or cross-sell, finance teams can manage invoices, and much more all from one interface. With NetSuite's customizable dashboards and reporting capabilities, companies have a more holistic view of their business, and they have the power to drill into specific details about individual transactions or other key data points. Additionally, NetSuite provides global visibility as its cloud-based design enables companies to access dashboards, reports, KPIs, and more from anywhere around the world with an internet connection.
Join Us
Time : 14:30 – 15:45
Date : September 11th, 2020
Agenda:
What is SuiteAnalytics? Create Powerful Omni-channel experience with NetSuite by using Business Intelligence (SuiteAnalytics)
SuiteAnalytics Workbook overview
Create your 1st Dataset
Workbook Data Visualizations
Working with Formulas
Sharing and Exporting Workbooks
Course Review and Wrap Up
Speakers:
Vivien Hui
Senior Manger, Introv Limited
Yale Chan
Senior Consultant, Introv Limited
SIGN UP
Sorry, this event has expired. Please check out our
events
page for upcoming events.
Should you have any enquiries, please feel free to contact Annie Wong at +852 3616 6567 or email her at
marketing@introv.com
.