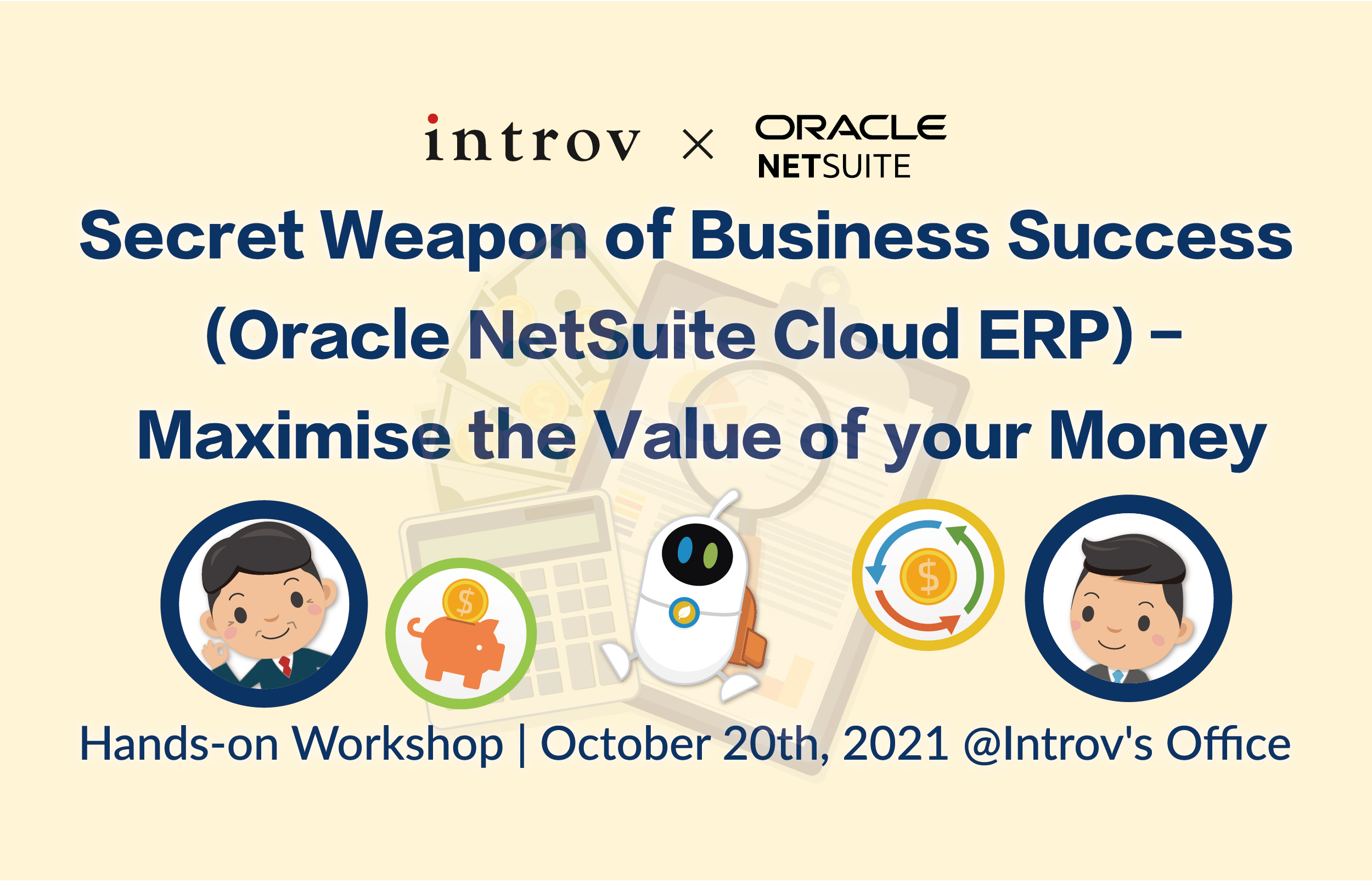 Nowadays, cloud computing plays an essential role in the technological stack which enables digital transformation. More and more companies have started looking for cloud ERP platforms to optimize the business operations and reduce their operating cost. However, some of them still have not yet implemented their ERP platform after many years as they don't know which ERP is best fit for them and how to get started.
In traditional ERP, the "Lead to Cash", "Procure to pay", "Inventory Management" and "Financial Management" modules are usually included as standard. However, it requires a lot of extensive efforts from the developer or IT team if customisation or new functional modules is needed.
Introv, as the 5-star partner of Oracle NetSuite, we provide the world's #1 cloud ERP – Introv Quick Success package (Oracle NetSuite cloud ERP platform). It is a comprehensive array of cloud development tools that provide a unified platform to centralises and synchronises all data and workflows, and delivers the customization and extensibility to help businesses meet their unique requirements. It also provides the core infrastructure including support for industrial-strength standards of high availability, security as well as an integrated development environment and APIs to build applications on the platform. In addition, this true cloud platform allows companies to run the system hassle-free, without the need of huge investment in IT and increases system quality control, security, and enhances corporate management capabilities.
Click HERE to know more about SuiteCloud capability
The right ERP system can put you on the right track. Interested to know more about Introv's Quick Success Package? Join us in our upcoming workshop to hear how Introv x Oracle NetSuite can help our customers to customize the operation workflows & requirements conveniently and find more business opportunities.
Join Us
Time : 14:30 – 16:15
Date : October 20th, 2021
Venue: Introv's Office, Unit A, 15/F, 52 Hung To Road, Kwun Tong, Kowloon
Language: Cantonese
Agenda:
14:30 – 14:40 Registration
14:40 – 15:00 Growing your business with Introv and Oracle NetSuite
15:00 – 16:00 Demo & Hands-on Practical Session on SuiteCloud Platform
16:00 – 16:15 Q&A
SIGN UP
Sorry, this event has expired. Please check out our
events
page for upcoming events.
Should you have any enquiries, please feel free to contact Annie Wong at +852 3616 6567 or email her at
marketing@introv.com
.