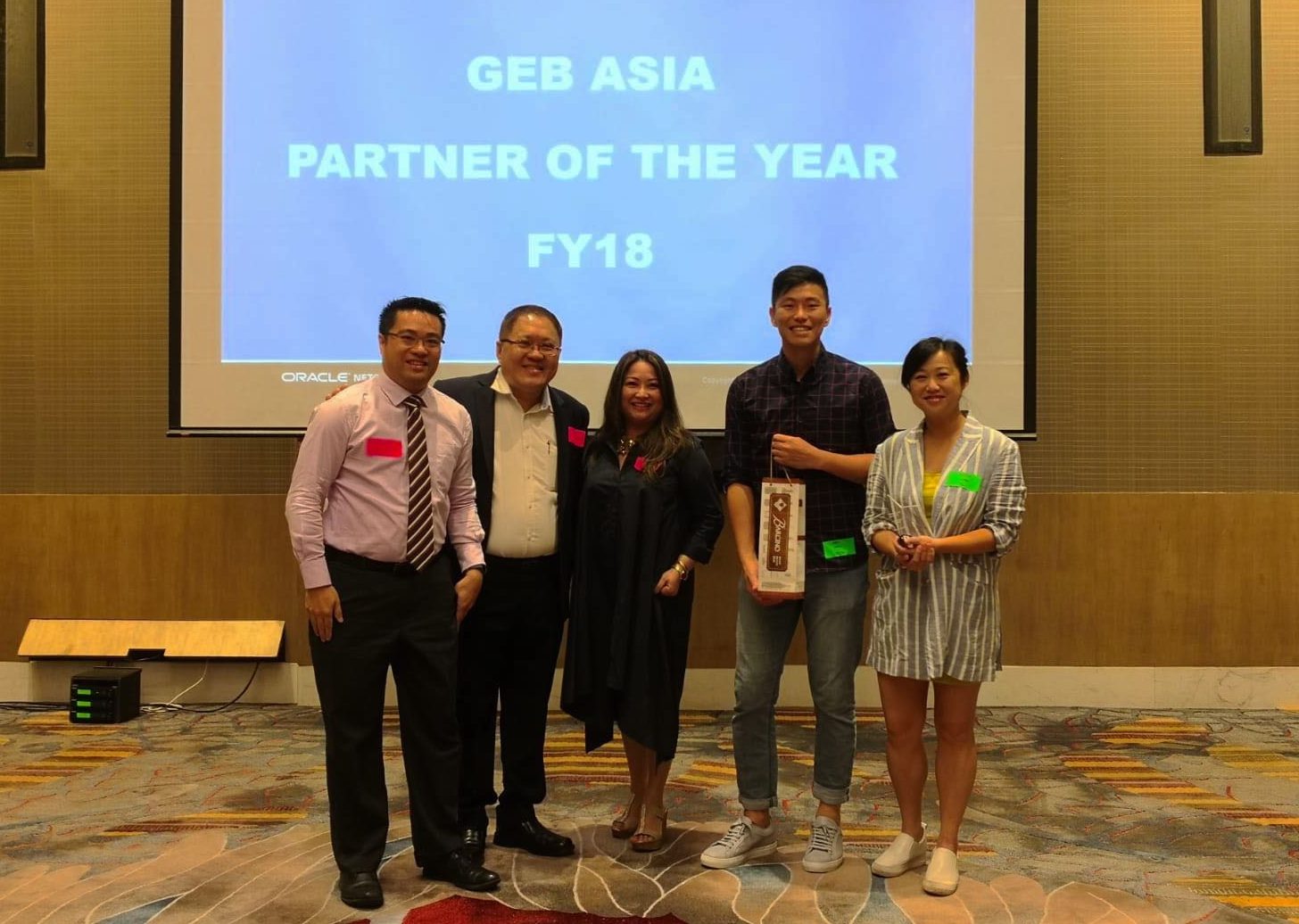 During the GEB Asia Partner Days over last week, Introv proudly received the GEB Asia Partner of the Year Award for FY18, following the attainment of 5-Star Partner Recognition.
The Partner Days gathered 30+ partner senior business professionals and leaders with the Oracle NetSuite team. Our team attended knowledge-sharing partner meetings and was enthusiastic to share our latest Smart Retail solution with the crowd.
Achieving dual recognition of Partner of the Year and 5-Star Partner is a true testament to our service promise to our customers. Many thanks to our customers, the Oracle NetSuite team and our team members for their continuous supports.