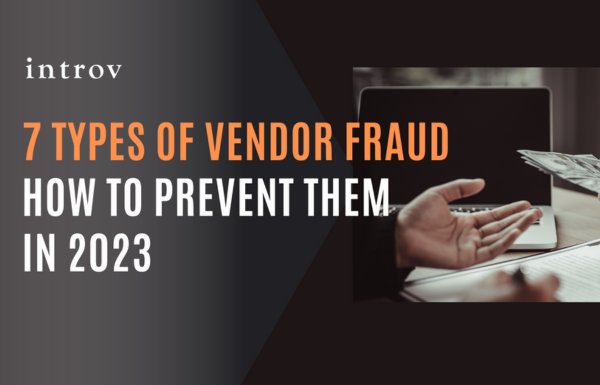 A PwC survey found that nearly half of companies had experienced fraud in the past two years, with vendors/suppliers being one of the top external perpetrators.1
Vendor fraud can be caused by one or more vendors, employees, or a collaboration between vendors and employees. In addition, third parties who can access the data of a vendor can use this data for fraud purposes.
So who should be concerned about vendor fraud? All businesses are vulnerable to vendor fraud as long as they rely on third parties for their operations and it is almost impossible to find a business that doesn't rely on vendors. small and medium-sized businesses can be more prone to this risk as they are less likely to have control and checkpoints in comparison to large businesses.
Check out this article  to Identify 7 types of vendor fraud & Explore how to detect and prevent it
Introv offer a range of comprehensive business solutions for organisations of all sizes, in a variety of industries. Let us transform your business and take it to the next level. Enquiries: (852) 3616 6567 | enquiries@introv.com
Please fill out the form below to receive the download link