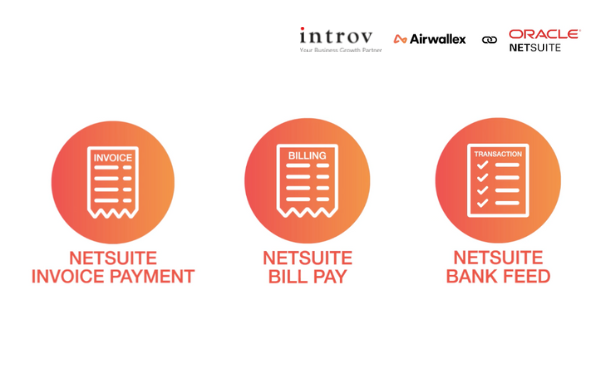 Among all business payment processes, can you imagine that you can finally get rid of some core ones and even spending less fee over international transactions?
The newly launched NetSuite Airwallex integration makes accounting as easy as 1-2-3. It simplifies your bookkeeping by auto-syncing transactions and removing manual work from your accounting process. Let's take a look at the SWEET-beauty of this integration:
✅  International and domestic transactions can be automatically reconciled through bank feeds.
✅  Invoice payment: Simply put, you can create an invoice payment directly on NetSuite with Airwallex payment link, and your customer can pay by credit card through the link and all the payment status will be recorded at once.
✅  [Beta] Bill pay: It is not official out yet but in beta version, however, how convenient it is to pay domestic and international bills directly in NetSuite using funds in your Airwallex account?
Demo Video:
Interested? First step: Set up your Airwallex account here.
Source: Airwallex, Netsuite
Help startups, unicorns, small businesses and midsize enterprises, listed companies and MNC transform their routine tasks with sustainable solutions
At Introv, our professional team in Hong Kong and Taiwan have been helping various types of industries to unleash their business' full potential including retail, startup, food and beverage, finance, hospitality, eCommerce, property (real estate) management, wholesale, manufacturing, supply chain and procurement etc.  From monitoring the movement of products from distributor to end user, enabling real-time updates of inventory counts automation, to reducing mundane processes and systems – we have the ERP solutions that you need to turbo-charge your business.