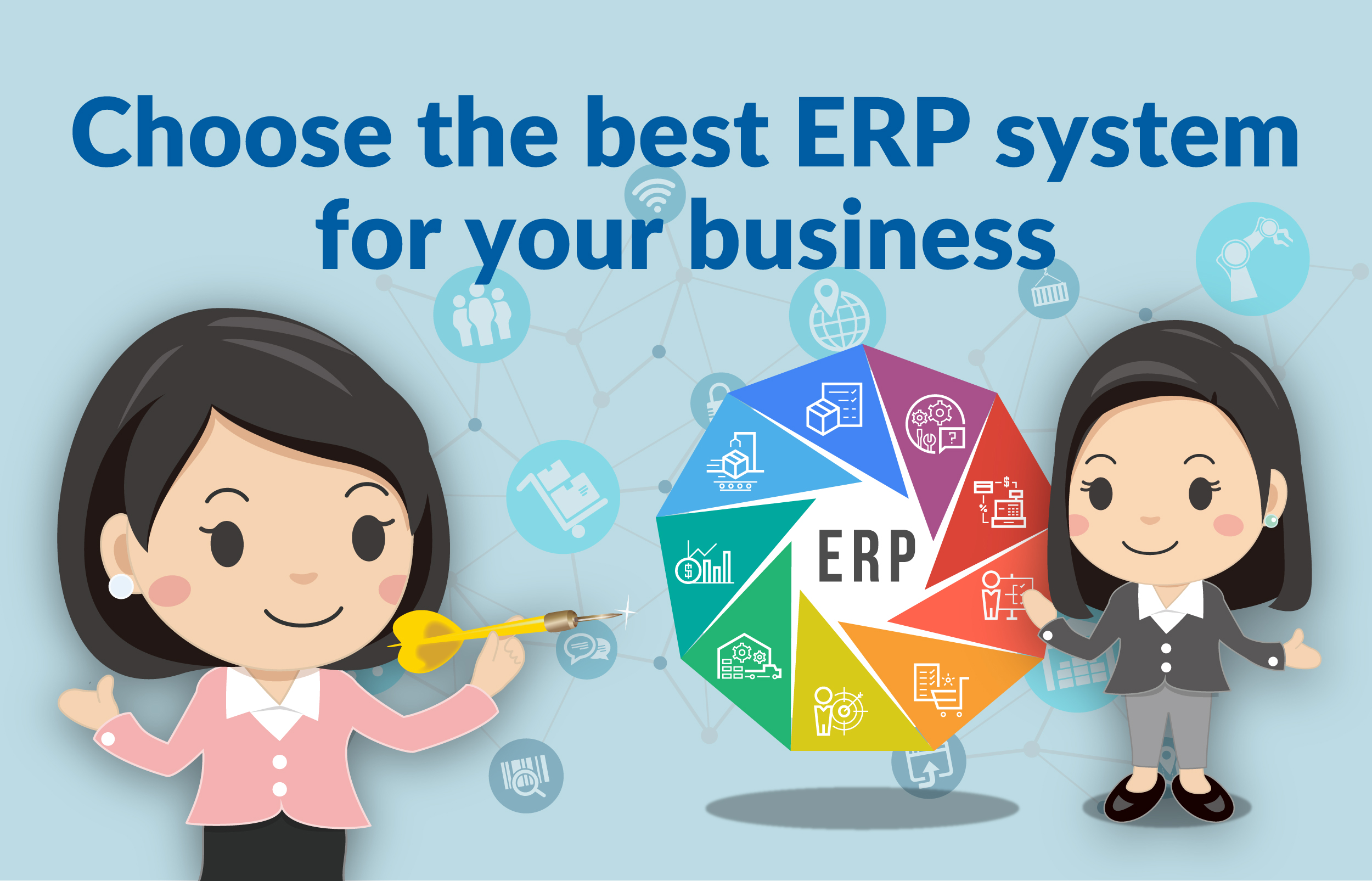 Entering the new year, many businesses have been evaluating the past year's financial results, and are preparing for digital transformations in 2020 for higher efficiency and effectiveness.  And while there are a lot of choices of ERP systems in the market, it is important to evaluate and implement the right system that fits your company size, industry, and strategic goals.
It is interesting to explore more different ERP systems in 2020 and beyond.  Some ERP vendors are incorporating revolutionary capabilities into solutions, such as bringing in artificial intelligence and blockchains, but at the same time also struggling to maintain stability of basic functions such as manufacturing and warehouse management.
Before we choose the right ERP system for our businesses, it is important to evaluate their performances in the previous years.  Understanding the pros and cons of the leading ERP systems is also an essential component to plan your upcoming digital strategy.
Determining the best-performing ERP system:
Too many choices of products influxing in your head? Here are some reference criterias that can help your evaluation, depending on your organization's needs:
Ability to view customers in wide range
Implementation in ease (ie. average time and total cost of ownership)
Breadth and depth of capability
Flexible network design
Scalability of the system
Integration with third-party systems in ease
Maturity of cloud solutions
Return on investment
Vendor's viability
Efficient and effective community support
Sufficient training tools
Sufficient reporting
By evaluating systems with the above criterias, you would know what functionalities your company needed the most, hence, find the most suitable product.   Afterall, the best ERP systems for your organization will largely be dependent on your company size, industry, and strategic goals.
Your Next Steps on ERP solutions
After understanding how to evaluate ERP systems, now it is time to find the ERP system that best suits your business. Contact INTROV today and see how we can help.