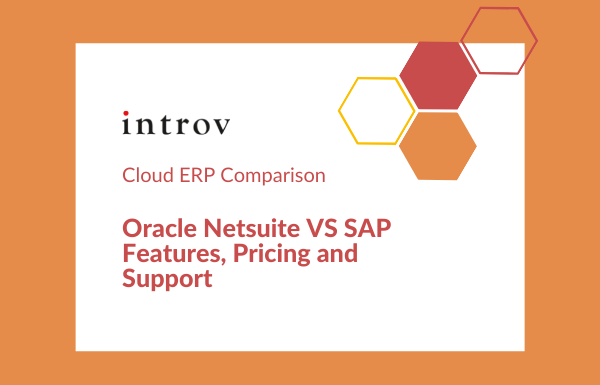 Cloud ERP:  Oracle NetSuite VS SAP
A better way to select your ERP platform
"Whether Oracle NetSuite Cloud ERP or SAP ERP (enterprise resource planning) system will best meet our requirements?" is a common question raised by many finance leaders (aka CFOs), as they find it increasingly difficult to differentiate ERP platforms solely based on how well these match finance capabilities. The key question remains to be – how can I extract value (or find insights) from all my data, which are all departments instantly?
ERP selection considerations for finance leaders between Oracle NetSuite Cloud ERP or SAP ERP
In this white paper, it lists out major differences between Oracle NetSuite Cloud ERP or SAP ERP on its overview, features, industries they cater to, its compatibilities on mobile platforms, service support, and subscription fee (pricing/packages) details etc.
Download the "Cloud ERP Comparison: Oracle NetSuite VS SAP Features, Pricing and Support" now by filling below form to find out what you need to know on making decision to purchase cloud ERP system and our team will be more than happy to connect with you soon to share further.


Related articles:
IT Executives: Need for True Cloud ERP – Switching from Microsoft Dynamics to NetSuite
Retail/Food and Beverage/Wholesale Hybrid Solutions: Features in mobile ERP applications
Omnichannel strategies: Embracing the E-commerce Revolution in Taiwan, Hong Kong and the Pacific
A Guide for Business Leaders like CFO/CIO/COO: Oracle NetSuite ERP Implementation Plan and Suggestions
Please fill out the form below to receive the download link