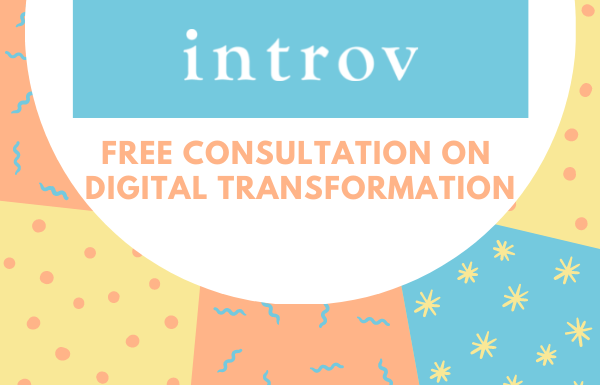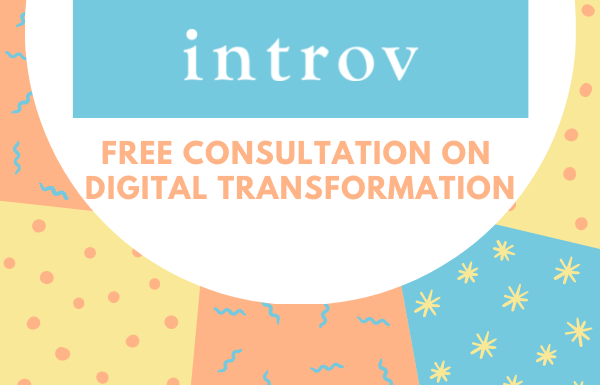 Are you looking for ways to:
1. Store and scale data in the cloud to automate cash flow by data analytics?
2. Improve your warehouse operations to optimise all available space and improve warehouse efficiency?
3. Bring powerful inventory tracking system in to grow and scale your business?
Enterprise Resource Planning (ERP) technology has been applied for several decades. Rising technological advances are expected to generate many opportunities for the businesses, especially for small and medium-sized enterprises. It has proved themselves as a practical answer to link all Enterprise-wide operations.
ERP has unlocked a whole new world of possibility for businesses. Across every industry, every business type. TVP supports projects in the form of technological services and solutions which could improve productivity, or upgrade/transform the business processes of the applicant.  Thus, ERP is one of the items covered by TVP.  You don't want to miss this opportunity. Here are the benefits of implementing NetSuite ERP system:
Food and Beverage:
Inventory and order management in one place
eCommerce
Find and acquire new customers
Reduced time to market for new and updated products
Supply chain management
Automatically balance demand and supply
Control, manage and gain visibility of your supply chain, procurement and materials processes
Create, release, update and monitor work orders throughout production or outsourcing processes including the ability to control and manage batches where required
Take control of your warehouse with detailed metrics, real-time transactions
Receive real-time updates from the shop floor via interactive tablet application including downtime and scrap reasons in addition to using traditional barcoding and managing digital work instructions
Retail:
Omnichannel-Ready, deliver across web, mobile, in-store and call-center channels in a single platform
Build your retail enterprise around your customers not channels
In-Store POS, provide a superior in-store experience with a modern POS that enables you to satisfy omnichannel shoppers and build customer loyalty
Ecommerce, deliver a consistent and personalized digital experience to consumers across any device
Customer relationship management (CRM) and marketing, get a single view of each customer across all channels and touchpoints
Order Management, allow shoppers to buy anywhere, fulfill anywhere
Business intelligence,

m

ake smarter strategic decisions across all channels with real-time business intelligence
Inventory and Supplier Management
Financials, get a comprehensive view of your financial activities with a powerful financial management system for retailers
Manufacturing/trading:
Delivers powerful CRM capabilities, including sales force automation (SFA), marketing automation, customer support and service
Streamlines lead-to-cash processes
Elevates productivity across the organization with a 360-degree view of your customers
Improves sales performance through forecasting, upsell and commission management
Manages global sales and services organizations
Includes powerful sales performance management, order management and partner management
Property (Real Estate) management:
Manage your rental assets, track availability, maintenance actions, rental history and revenue generated
Easy reporting, leverage NetSuite reporting tools, dashboards and saved searches to keep up to date on your rental business
Flexible billing options, user defined billing cycles, integrated credit card payments and automated billing based on contract terms makes billing quick and easy
Key features of TVP
Cumulative funding ceiling per enterprise/organisation: HK$600,000.
Application
TVP invites applications for funding all year round.
At Introv, we offer an award-winning scalable Cloud ERP (Enterprise Resource Planning) solution that unifies your entire business. Our professional team has been helping various types of industries to unleash their business' full potential including retail, startup, food and beverage, finance, hospitality, eCommerce, property (real estate) management, wholesale, manufacturing, supply chain and procurement etc.  From monitoring the movement of products from distributor to end user, enabling real-time updates of inventory counts on a regular basis, to reducing mundane processes and systems – we have the ERP system of your dreams.
Get in touch with us now. Let us listen to your pain points and we will design the best system for you to grow your business.
中文版本:免費規劃數位轉型:高達60萬港幣科技券企業申請攻略

Enquiries:
Contact us online | Hong Kong (852) 3616 6567 | Taiwan (886) 2 7751 5298 | enquiries@introv.com
Source: Oracle NetSuite