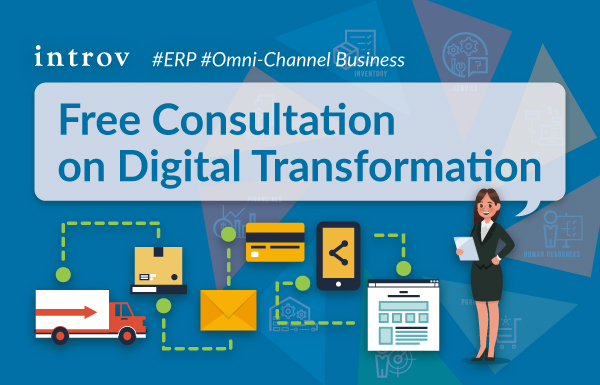 Are you looking for ways to:
1. Store and scale data in the cloud to automate cash flow by data analytics?
2. Improve your warehouse operations to optimise all available space and improve warehouse efficiency?
3. Bring powerful inventory tracking system in to grow and scale your business?
Enterprise Resource Planning (ERP) technology has been applied for several decades. Rising technological advances are expected to generate many opportunities for the businesses, especially for small and medium-sized enterprises. It has proved themselves as a practical answer to link all Enterprise-wide operations.
ERP has unlocked a whole new world of possibility for businesses. Across every industry, every business type. TVP supports projects in the form of technological services and solutions which could improve productivity, or upgrade/transform the business processes of the applicant.  Thus, ERP is one of the items covered by TVP.  You don't want to miss this opportunity.
Key features of TVP
Cumulative funding ceiling per enterprise/organisation: HK$600,000.
Application
TVP invites applications for funding all year round.
Get in touch with us now. Let us listen to your pain points and we will design the best system for you to grow your business.
Enquiries:
Contact us online | Hong Kong (852) 3616 6567 | Taiwan (886) 2 7751 5298 | enquiries@introv.com
Source: NetSuite