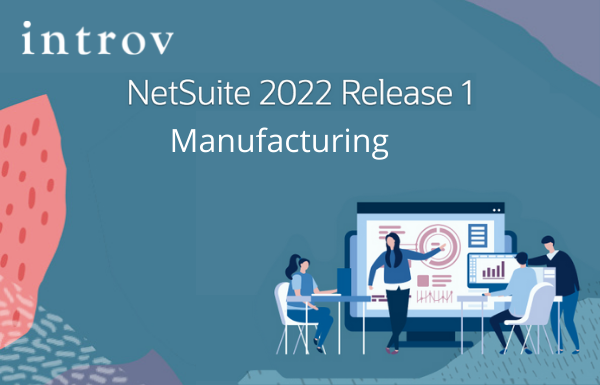 In NetSuite 2022 Release 1, businesses around the globe can create efficiencies and visibility into financial operations, keep employees engaged and navigate the new supply chain disruptions. For general features added this year, please find the overview here.
For Manufacturing Industry: 
In light of the challenges on persistent supply and labor shortages, manufacturers are all responding in their own ways to more accurately predict output, reduce supplies on hand and automate workflows. With NetSuite new release, it helps manufacturers achieve business growth by planning for potential disruptions in advance, and building alternatives and options into their supply chains.
For new functionality designed to help manufacturing, wholesale, distribution, retail services, software, nonprofit business turn operational pressure into profit, please check below:
Software Companies/Startups
Wholesale Distributors
Retail Services
Nonprofit
Professional Services Project Management
How is your business adapting to change? Our team will be more than happy to connect with you to share further on how above can help your business grow. Get in touch with us now.

Source: NetSuite