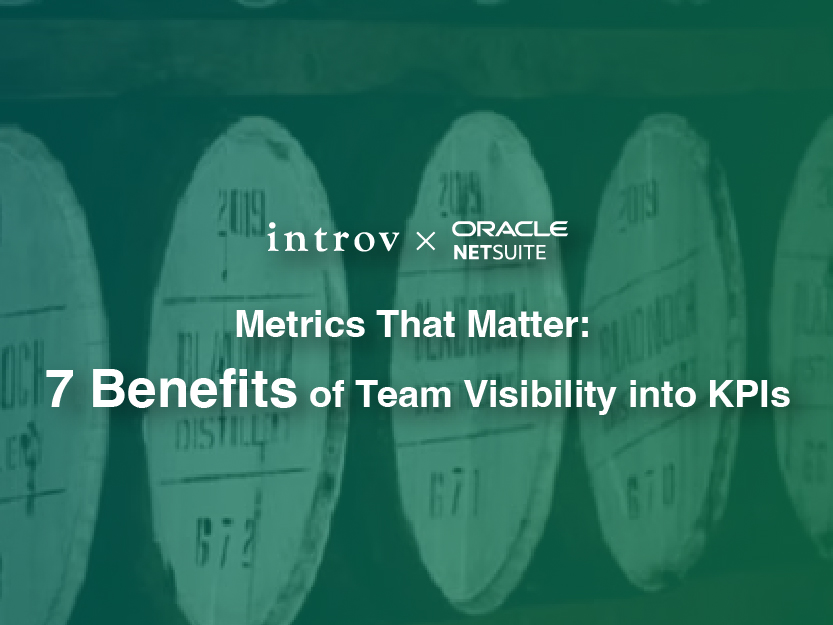 The food and beverage industry, particularly the alcoholic beverage category, has seen significant changes over the past several years. To keep up with evolving consumer demand and new supply chain realities, producers are leaning on insights generated by metrics, particularly around marketplace and retailer performance. Granting team members — regardless of level or role — visibility into "the numbers" is an effective strategy to boost resilience and adaptability.
Food and beverage (F&B) companies aren't exempt from the knock-on effects of the COVID-19 pandemic. Like many industries, the F&B sector continues to grapple with disruption in the form of inflation, supply chain issues and demand fluctuations. On a larger scale, they're experiencing long-term shifts that will significantly change the competitive landscape.
This installment of our continuing Metrics that Matter series delves into the benefits of providing people at all levels of the organization — not just executives — visibility into metrics. Leaders from Bladnoch Distillery, a global leader in whisky making, explain how transparency is key to driving adaptability.
For Bladnoch, typical efficiency metrics, like gross margin on case sales, distribution cost as a percentage of revenue, inventory turnover, marketing spend, fill rate and percentage of net sales, rank high on its watch list.
But transparency makes Bladnoch's strategy distinctive.
"It's less that the metrics we're using are particularly unique and more the way that we share them on our team," said Will Pitchforth, head of sales at Bladnoch Distillery. "Every single member of the team can log into their NetSuite account and get full visibility of our business performance."
For Bladnoch, giving team members at all levels visibility into the numbers brings numerous benefits, including keeping its global team engaged, accountable and feeling like a part of the company's success. It also proved advantageous in avoiding several pitfalls that can afflict a more traditional metrics strategy. Traps companies can fall into around metrics, according to Pitchforth, include finessing the numbers or not checking data frequently enough.
In some company cultures, there's an idea that what leaders don't know won't hurt them.
"A big focus on how to make my metrics look better upwards and 'let's hide it from the boss and capture the right language before we share it to make ourselves look good,'" said Pitchforth. "That's like rearranging the deck chairs on the Titanic as it's sinking."
If you're trailing your metrics — or failing to acknowledge their accuracy — you're likely to be blindsided. Worse, you may find that it's too late to do anything about problems.
While providing insight into the numbers helps head off these issues, Bladnoch also found another important benefit: adaptability. COVID-19 and its knock-on effects impacted various facets of the business. But, with team members across departments having access to relevant data, Bladnoch was able to make quick, strategic adjustments, particularly in the areas of distribution channels, consumer demand and logistics.
7 Benefits of Team Visibility into KPIs
Enhanced efficiency
Data-driven culture
Employee engagement
Better collaboration
Improved communication
Increased accountability
Connected work to goals
Source: NetSuite