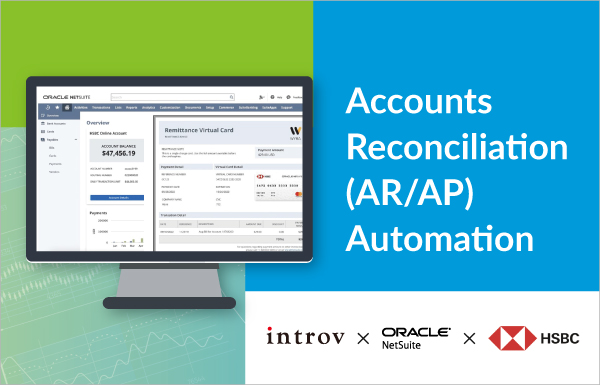 Can you imagine this cutting-edge native cloud solution that embeds banking services into a cloud enterprise resource planning (ERP) system? At your fingertips, you can improve profitability by making it easier and faster to process bills and pay vendors all.
Partnered with HSBC, NetSuite Cloud ERP now allows customers to manage payments and automate reconciliations at the point of need, without switching screens or multiple logins.
Earning credits and more benefits: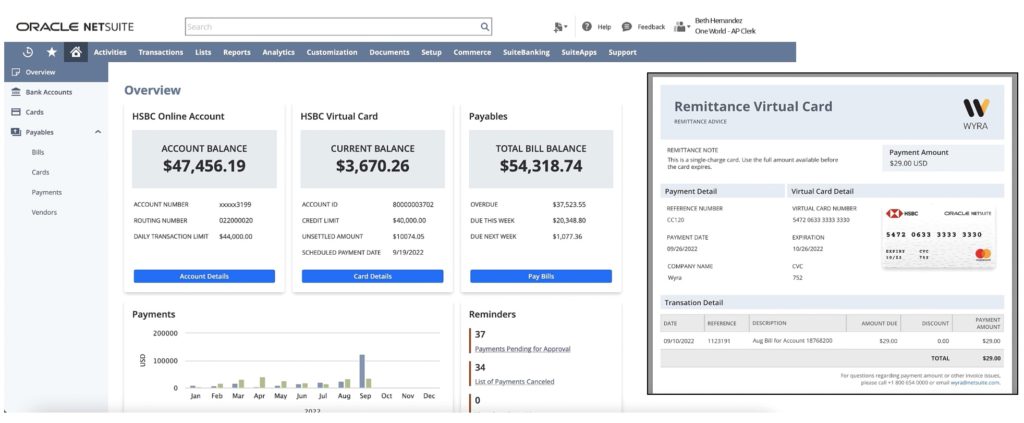 With this innovative solution, all eligible transactions completed with an HSBC virtual credit card earn credit, which further reduces operating costs and turns accounts payable from a cost center into a revenue generator.