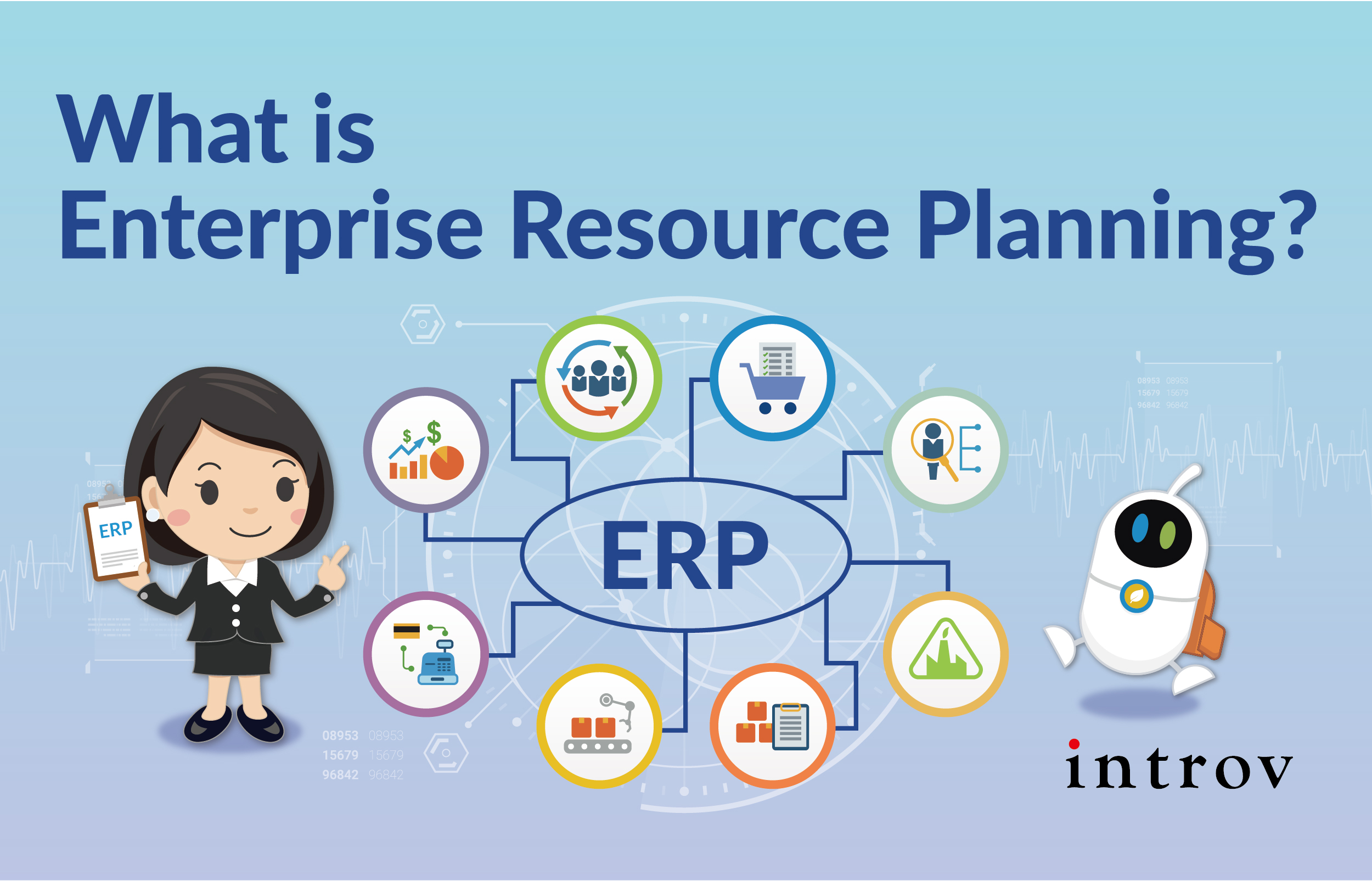 Definition of Enterprise Resource Planning (ERP)
ERP is the abbreviation of "Enterprise Resource Planning" and has been a hot topic for many years. ERP is an application that automates and integrates business processes into one unified system to streamline processes, and foster information flow across the value chain in entire organisation.
The core feature of the ERP platform is a centralised and shared robust database that collect inputs from all business functional department from finance and accounting, sales management, procurement management, supply chain management, inventory management, business intelligence, e-commerce to customer relationship management and more. This improves the efficiency and visibility of the cross departmental collaboration.
Due to the flexibility of cloud-based software that enables business operation effectively and efficiently, it provides management team an advantage of real-time visibility on all operations at anytime and anywhere through web access into the system. The management team able to make critical decisions timely without any limitations.
The Importance of implementing ERP
In recent years, digital transformation has brought a new horizon to all industries, especially for the omni-channel and food & beverage industry. The traditional software is in lack of visibility and synchronisation, it can't catch up with business environment in growing company. It will inhibit the business growth potential.
In order to have a quick response to the market changes, it is essential to have an agile, flexible and scalable business management platform as a backbone – a true Cloud ERP solution unified the internal data and workflows improving predictability and resources utilisation. The ERP system achieved competitive advantage.
Benefits of Implementing ERP
Why ERP is necessary for growing business ? Below are the core value that ERP can bring to your company:
● Data integrate in unified system which foster communication and accuracy of information flow.
The common problem of most companies is that data is stored in different systems and is not shared across the value chain. Colleagues need to spend lots of time communicating, collecting, and processing and retrieving information from different departments to move on next business operation flow and business decisions.
With the ERP platform, all data is stored and shared on a unified platform, data real time synchronised achieving visibility, data accuracy and accelerating cross-departmental collaboration. It also allows you to make critical decisions promptly.
● Lean management approach reducing operating costs and improving operating efficiency
With the ERP platform, it reflects the realities of the business environment and the a marketplace that both aligned to company strategy and values. It achieved operational excellent.
● Improve service quality with suppliers and customers
By integrating the corporate resources, it can reflect the resources usage in one place, and fosters better customer services in terms of the status of shipments, inventory, orders instantly to ensure timely delivery and keep track of the inventory status in real-time. This makes it easier for companies and manufacturers to plan their own production capacity, and have enough time to stock up. Streamlined shipping operations.
How to choose the right ERP?
There are plenty of options available in the marketplace, how to choose the ERP platform that best fits your organisation?
There are 2 important things you should consider: the ERP platform should be able to help you deal with your daily work, and at the same time able to cope with the long-term development of your business. Given that technology is evolving faster than ever, thus, the platform you choose should also be flexible enough to adapt to changes.
Digital transformation and strategic innovation have reshaped the future, and changed the corporate environment and business operations. All companies are affected by this impact. They should make good use of the ERP to improve organisational effectiveness.
Introv, as one of the leading full service IT consultancy service providers in the Asia-Pacific region (APAC), we offer various kinds of Cloud-based business management solutions (such as Cloud ERP) that suit your business needs. If you are interested to know more about ERP (Enterprise Resource Planning), please refer to the page Enterprise Resource Planning or contact us at (852) 3616 6567 / enquiries@introv.com.