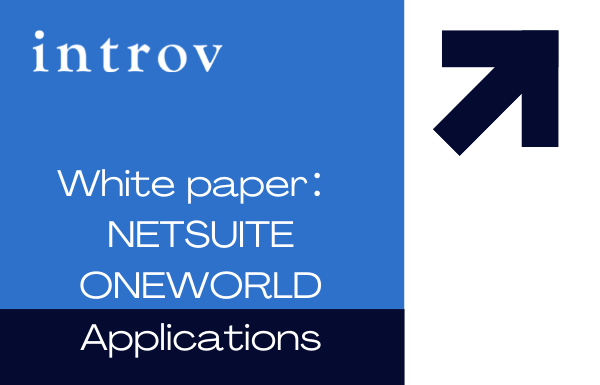 Are you a startup founder or an entrepreneur who's eager to scale your business, getting your business off the ground? The fact is: A scalable business can adapt to a larger workload without compromising performance or losing revenue. You just need to make sure that your resources are managed in the right way for your company.
Effortlessly Take Your Business Global with OneWorld
As the #1 ERP system for growing businesses like startups and fintech, and many other industries in consecutive years, NetSuite beats Sage, Microsoft and SAP, customers have always acclaimed Oracle NetSuite ERP for its value for money factor. NetSuite ERP can get you up and running fast and at a price point you can afford, by a unified cloud-based platform managing financials and accounting, omnichannel commerce, order management, inventory management, sourcing, procurement, sales & marketing / CRM (Customer relationship management), warehousing and customer support.
"NetSuite is an amazingly efficient program that makes our business much more effective than we were with our old systems." —Alpha Energy, Inc.
Managing Your Most Important Data Seamlessly
The data migration process can be complex and time-consuming. However, when implementing NetSuite ERP software, an organization is able to move data from any older systems into this new database/platform no matter it is Sage, Microsoft or SAP .
Help startups, small businesses and midsize enterprises transform their routine tasks with sustainable solutions
NetSuite ERP is a game changer regarding its intelligent ERP. By leveraging advances in technology like artificial intelligence (AI) and predictive analytics, its statistical algorithms help businesses of all sizes and in all industries to be scalable, responsive, predictive, and adaptable to organizational growth. By deploying NetSuite OneWorld, the unified global business management platform, financials, inventory management, CRM and marketing, as well as multi-subsidiary and multi-currency management for the Hong Kong, Australian and U.S. dollars, Chinese renminbi, British pound, Japanese yen, New Taiwan dollar and the Euro can all be managed at the click of a button. Without significant upfront investments in hardware or staffing (from IT or other departments), businesses are able to gain business efficiency, grow revenues, expand globally and enter new markets efficiency.
Fill the form below and download the white paper to unlock all you need to know now to expedite your success.
中文版本: 白皮書:NETSUITE ONEWORLD應用手冊 一鍵助數碼轉型 新舊系統無縫整合 無國界擴展業務
Related articles:
What is NetSuite CRM (Customer Relationship Management) and how it benefits your business?
For Startups: A practical guide/pitch deck getting venture capital (VC) funding
Source: Oracle NetSuite
Please fill out the form below to receive the download link