ERP
BI/Data Integration & Management
POS
"

If you are exploring an ERP solution, you'll need a professional team like Introv. They are experienced in NetSuite solutions.

"

Ocean To, Senior Operations Manager, CASETiFY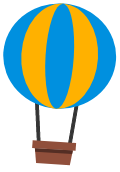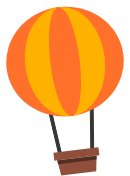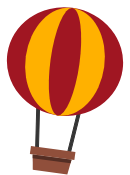 CASETiFY, founded in 2001, a global tech accessories brand, its largest market is the United States. While stylish tech accessories bridge the gap between fashion and technology, it is also highly customisable with customer's own photo and design.
Challenges:
CASETiFY become the fastest-growing tech accessories brand in the world, To cater to a fast-growing overseas market base with consumers in over 180 countries, CASETiFY planned for an expansion. However,  its self-developed system was unsustainable to support the company's growth, i.e. they cannot roll out the current system to other countries. It takes time and requires dedicated efforts from its IT team.
Inefficient processing: There are many manual workflows
Data-flow analysis problem: Data points in the data flow are not collected and managed properly, management cannot pinpoint problems and make decisions.
Capacity limitations in production: CASETiFY needs production optimization to increase their productivity and to shorten delivery lead time.
With limited capability, CASETiFY anticipated to implement an upgrade or a replacement to the current system to suit the needs. To stay relevant in a rapidly changing business environment, CASETiFY knew that a flexible, scalable and global enterprise ERP system/solution was the answer.
Project Goals:
Looking for a flexible, scalable and global enterprise ERP solution to enable further business expansion.
To improve efficiencies and work collaborations across business units, ease of configuration and feature expansion.
To increase production capacity and productivity.
Expected Results & Benefits:
CASETiFY got in touch with Introv as a trusted partner to help them identify what IT solution will be the best fit for them and asked for related implementation plan. Our professional consulting team conducted a detailed business study, understanding CASETiFY's business requirements and their workflows as the first step.
"If you are exploring an ERP solution, you'll need a professional team like Introv. They are experienced in NetSuite solutions."
– Ocean To, Senior Operations Manager, CASETiFY
After a thorough evaluation on CASETiFY's operating system, understanding the team's requirements, Introv come up a solution and introduced the Oracle NetSuite ERP to CASETiFY which fits their business needs. NetSuite ERP, being natively born in and built for the cloud, appeared to be the best fit due to its scalability and flexibility. NetSuite can be easily integrated with other applications. With its excellent capability to cope with scaling up or down, and customisation needs, CASETiFY has decided choosing NetSuite for their Cloud ERP platform.
"NetSuite is a cloud solution. It is reliable with many successful reference cases. It is flexible, scalable and it can be easily integrated with other applications."
– Ocean To, Senior Operations Manager, CASETiFY
Trackable data flow with flexibility, efficiency and productivity: NetSuite can grow with the company and help them achieve the target. NetSuite ERP solution is able to support all the latest compliance and accounting requirements.
Oracle NetSuite ERP is a single platform for information flow, providing real-time data for the team, eliminating duplicate data. It also provides high degree transparency on information to pinpoint related issues and make critical decisions timely.
Users can create their own dashboards and reports based on their requirements. It enhances the collaborations and workflows among different teams.
Due to the flexibility and scalability of the cloud software, expanding to new geographies and markets is easy and manageable. The solution enables the company to have real-time visibility and control over different locations, from software installation, licensing, to managing access rights. This brings tremendous decrease in time and cost.
About

We are an award-winning, full service IT & Business Management Consultancy Service Provider in APAC. We offer best-in-class collaborative software solutions to companies of all sizes, looking to improve the operational excellence of their business. Get a free consultation with us today!
Get a Free Consultation