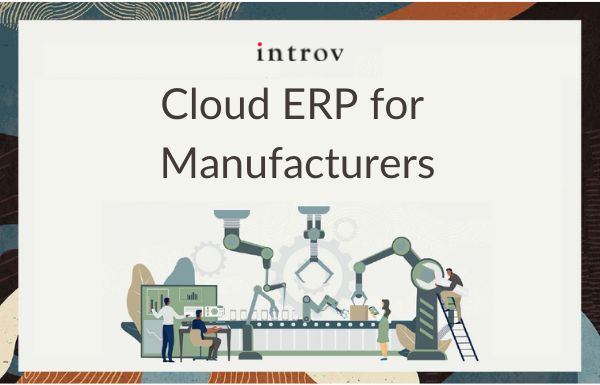 C-level executives must have strong leadership and communication skills, as well as team-building abilities. Here we take a look at CEO, CFO and CIO considerations of moving from a legacy on-premise solution to a modern, cloud-based ERP system.
"Running on NetSuite, we cover our international customer basis effectively with our global customer service and engineering footprint. We look and feel like a $100 million company. " iConn Technologies
How Does Cloud ERP Software Benefit C-Level Executives?
CEO and CFO usually ask: Do the cloud solutions in line with business goals and values? Can the digital transformation proposal tackle the challenges in terms of revenue recognition and financial compliances? However, grasping the business value from CIO is challenging. Defining, measuring, and maximizing that business value remain elusive.
Facilitating an open and transparent dialogue among C-Level management is critical to digital transformation project success. Analyzing their approaches to information technology helps to show how it can promote economic performance. Finding levers where IT and business units intersect is the only way to maximize returns on IT investment.
This White Paper《NetSuite for Electronic Manufacturers:One System to Manage Your Electronics Business》demonstrates solid examples on how Oracle NetSuite can enhance business value for manufacturers, e.g. how it helps create business value, how it can collaborate with the business on strategy and operations, including procurement, production, WIP, finance, inventory, sales and marketing, customer relations and HR etc.
Download it now by filling below form and our team will be more than happy to connect with you soon to share further.
Table of contents:
Chapter 1: Introduction: NetSuite for Electronic Manufacturers: One System to Manage Your Electronics Business
Chapter 2: How Do Mismanaged Business Processes Impact the Success of Electronics Manufacturers?
Chapter 3: NetSuite Manufacturing Edition Offerings:
Financial Management
Inventory Management
Demand Planning
Procurement
Supply Chain Management (SCM): Product data management, Supply chain control tower, Inbound shipment management
WIP and Routing
Multiple Entity Management and Consolidation
Customer Relationship Management (CRM)
Ecommerce
Human Capital Management (HCM)
Help startups, unicorns, small businesses and midsize enterprises, listed companies and MNC transform their routine tasks with sustainable solutions
At Introv, our professional team in Hong Kong and Taiwan have been helping various types of industries to unleash their business' full potential including retail, startup, food and beverage, finance, hospitality, eCommerce, property (real estate) management, wholesale, manufacturing, supply chain and procurement etc.  From monitoring the movement of products from distributor to end user, enabling real-time updates of inventory counts automation, to reducing mundane processes and systems – we have the ERP system of your dreams.

中文版本:從執行長(CEO)、財務長(CFO)、首席信息官(CIO) 的角度看IT系統建置 工業3.5 釋放資源新動能
Related:
Cloud ERP comparison: Oracle NetSuite VS SAP Features, Pricing and Support
A Guide for Business Leaders like CFO/CIO/COO: Oracle NetSuite ERP Implementation Plan and Suggestions
White paper: How business uses NetSuite OneWorld to facilitate fast and efficient expansion into new global markets
What is NetSuite CRM (Customer Relationship Management) and how it benefits your business?
Please fill out the form below to receive the download link