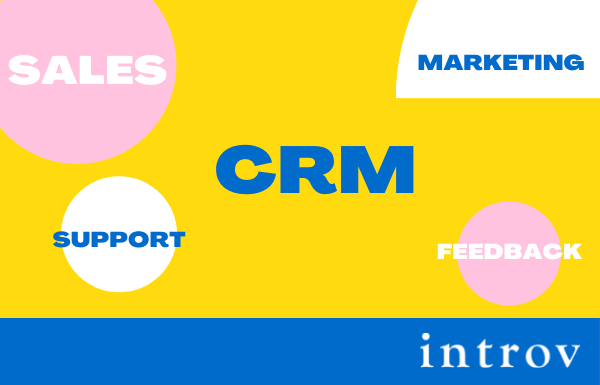 You have probably heard of this:
CRM Managers are the key in the future success of your business
Businesses that are resourceful to combine valuable customer insights and to adapt an innovative approach to CRM data will become the leaders in the industries, no matter you come from manufacturing, supply chain, F&B, retail, wholesale, property management, education, media publishing, professional services, non-profit, software and technology, transportation and logistics, energy, financial service, consulting, startup, fintech, AI, healthcare, eCommerce, SaaS, etc. It also affects businesses in any scale including listed companies (IPO/SPAC) around the globe, or SMEs.
What is CRM(Customer Relationship Management)?
Simply put, an enterprise CRM (Customer Relationship Management) system facilitates collaboration and information sharing among internal teams who work directly with leads, prospects and existing/returned/lost customers, or even partners, suppliers and vendors. All stakeholders include sales representatives,  marketing staffs, accounting personnel, help desk teams, call center representatives, customer success representatives and many others.
What and how CRM may impact your business?
Under one unified platform, NetSuite's Customer Relationship Management (CRM) solution helps companies manage interactions with current and potential customers, partners and suppliers. NetSuite CRM provides a seamless flow of information across the entire customer lifecycle — from lead all the way through opportunity, order, fulfillment, renewal, upsell, cross-sell and support, on top of all the capabilities of a traditional CRM solution, such as sales force automation (SFA), customer service management and marketing automation, plus the ability to manage quotes, commissions, sales forecasts and partner relationships.
If you are leading a growing business, and are concerned that the pain and complexity imposed by an application hairball that is limiting your business, download below white paper which demonstrates benefits with system demo sample from implementing NetSuite ERP/CRM application.
Or get in touch with us now. Let us listen to your pain points and we will design the best system for you to grow your business.
中文版本:什麼是客戶關係管理(CRM)?如何令客戶更喜歡您的企業邁向成功?
Related articles:
NetSuite 2022 Release 1 – Features for Retailers
Retail/Food and Beverage/Wholesale Hybrid Solutions: Features in mobile ERP applications

Source: Oracle NetSuite
Please fill out the form below to receive the download link