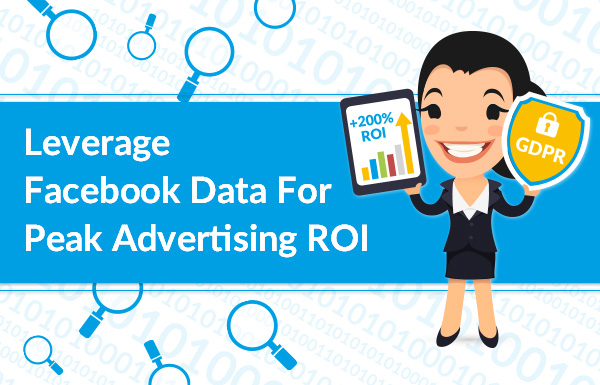 At the outset, it is clear that Facebook is currently dealing with its share of privacy-related issues. Time will tell how things pan out for Zuckerberg and Co. in light of Cambridge Analytica, a somewhat surreal US Senate hearing, and the new GDPR requirements being levelled across the EU (more on that below). However, as this is far from the first time that Facebook's privacy issues have come under scrutiny, we believe Facebook will weather this privacy storm as it has countless others and remain a leading advertising and marketing platform.
How Your Business Can Leverage Facebook Data
With upwards of 75% of Hongkongers saying they prefer it to other popular social media platforms, Facebook is practically everywhere. And given how much data it has on its users, it is worth digging deep into Facebook Hong Kong to boost your advertising and reach your perfect target customer:
1. PRE-PLAN
As with any advertising campaign, leveraging Facebook requires that you go in with a clear objective, i.e.:
Are you using Facebook for AWARENESS or REACH?
Are you using Facebook for CONSIDERATION, TRAFFIC, or LEAD GENERATION etc.?
Are you using Facebook for CONVERSION, SALES, or STORE VISITS etc.?
You will also want to clearly articulate who your target customer for the above objective is.
2. MATCH YOUR TARGET CUSTOMERS
Facebook profiles its users under 3 general categories and anywhere between 3-5 subcategories. Upon first look, the DEMOGRAPHIC segmentation seems fairly typical: education, financial, home ownership, life events, parents, politics, relationship, work. And there's nothing too revelatory about the first three categories (education, financial and home ownership). But once you hit the others and dig in a few levels, you start to realize just how targeted you can be.
LIFE EVENTS → close friends of → woman with a birthday in 7-30 days
LIFE EVENTS → newly engaged → 3 months
LIFE EVENTS → recently moved
PARENTS → parents with teenagers 13-18 years
PARENTS → moms → "big city" moms
PARENTS → moms → "trendy" moms
Not only can you drill down to the most granular minutia in each category (e.g. "young and hip"), Facebook will often reveal the source of such esoteric data points, on where consumers shop, how they shop, what products and brands they purchase, the publications they read, and their demographic and psychographic attributes.
And you also get the holy grail of preliminary ROI analysis – how many Facebook users belong to that particular sub-(sub-)segment.
When we get to INTERESTS, we're at first blush met with a pedantic list: business and industry, entertainment, family and relationships, fitness and wellness, food and drink, hobbies and activities, shopping and fashion, sports and outdoors, technology.
And when we get to BEHAVIOURS – this is where you see important psychographic data (the emotional triggers, and human patterns that standard market research can often gloss over) kicked up a notch.
In any case, we suggest you go and tinker around for yourself. You may be surprised at how exact you can be and even find yourself discovering potential aspects of your current consumers you hadn't previously considered.
Facebook + CRM = Personalised Customer Engagement
Not only is Facebook a powerful tool for advertising, it also allows your business to obtain valuable customer insight. Besides analytics like Post Reach and Engagement Rates, your business can develop a well-rounded understanding of its customers by integrating customer data collected from multiple sources in a CRM platform.
By monitoring your company's website traffic, community engagement, and internal data sources, you will see which of your products and services are your most popular, what topics your audience is passionate about and what makes customers return.
Our experts from Introv are happy to share more on how you can utilise this data to deliver the best personalised customer experience.
Managing Customer Data in the Age of GDPR
As alluded to earlier, the EU's General Data Protection Regulation ("GDPR") should be considered a challenge to not just Facebook, but to any online business with international customers. Chiefly concerned with data protection and privacy for all individuals within the European Union, GDPR addresses the export of personal data outside the EU as well. And in this regard, GDPR applies not just to European companies, but to all Hong Kong companies that collect and process personal data of EU residents.
In order to make sure your business remains GDPR-compliant and is able to fully enjoy the benefits of Facebook and customer data, consider working with Introv. Consult with us today.
About Introv
We are an award-winning, full service IT & Business Management Consultancy Service Provider in APAC. We offer best-in-class collaborative software solutions to companies of all sizes, looking to improve the operational excellence of their business.
Get a free consultation with us today!