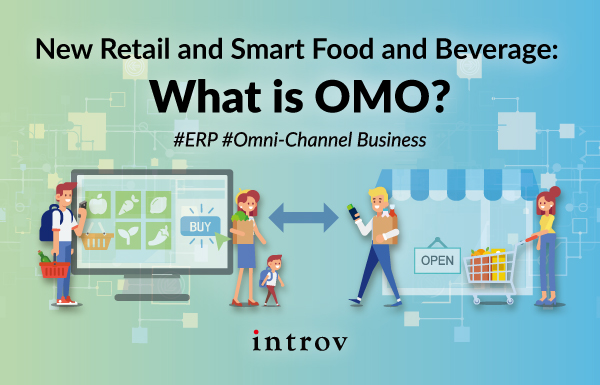 Online Merges with Offline (OMO). It is considered a strategy and competitive mechanism in the e-commerce market which connects a wide range of data with one another regardless of whether they are online or offline, and then visualize them in order to integrate them under a single control.
However, the operation challenges faced by brick-and-mortar business players, including economic slow-down, upgrade in digital consumption, new industry norm and the rise of on-line and mobile shopping are not easy to deal with. Internet has become increasingly popular and e-commerce is developing rapidly helped by incessant innovation in payment technology and elevated efficiency in logistics and distribution.
The Omni-channel opportunity in the OMO business model: Unlocking the power of connected data
Integrating ERP for omni-channel success is the key.
Companies must be attentive at each stage of the customer journey — discovery, research, purchase, support, customer service and returns, and building an ongoing relationship. Simply put, omni-channel is about meeting customers wherever they are and providing excellent service at every touchpoint.
With omnichannel and OMO strategy, channels aren't just parallel to one another but synced. Companies can guide the customer journey more effectively by tailoring marketing content, upselling corresponding goods and services and preemptively overcoming objections.
A cross-channel program needs three key things: consistency across channels, engagement with customers and effectiveness in meeting business objectives. Achieving this trifecta involves a cross-channel strategy that incorporates some critical elements.
Customer experience focused
One of the most significant aspects of a cross-channel approach is how omnichannel benefits customers — but businesses must understand their customer's needs. From there, they can determine how, where and what elements of an omnichannel plan deliver the most value while meeting those needs.
Accurate inventory
Omnichannel requires a comprehensive, bird's eye view of a business's entire inventory, both in-store and online stock. Everyone — store staff, order fulfillment, accounting and more — needs the ability to access this real-time information from every channel and business department. A sound inventory management system is necessary here to track each in-store, online and in-app purchase, returns and items that have timed out of carts and adjust inventory counts accordingly in real-time.
Data-driven decision making
With these deep inventory insights, customers are constantly receiving accurate information. And just as important, this data enables internal company stakeholders to make confident business decisions.
That means integrating data from several sources, including:
Customer relationship management software
Marketing databases
Email lists and social media interactions
Ad and website traffic analytics
Inventory management systems that minimize manual inventory updates
Deliver An Omnichannel/OMO Experience
It's nearly impossible to gain a full understanding of your customers' interactions and preferences when your customer, order, inventory and financial data is stored in separate, channel specific silos.
Introv Omnichannel Solution empowers end-to-end omnichannel commerce that seamlessly connects ecommerce to order management, inventory, merchandising, marketing, financials and customer service, which delivers real-time visibility into critical information with a unified data set covering financials, and omnichannel sales, etc.
And by adopting the unified system, you will have lowered IT costs, no upgrade implementation like you used to have on the legacy system. It on the other hand gives you flexibility to streamline your business, manage multiple channels and improve the customer experience easier than you may imagine. The solution paves a clear path to success and is proven to deliver rapid business value and get your business live in a predictable timeframe.
Get in touch with us now. Let us listen to your pain points and we will design the best system for you to grow your business.
Source:Oracle NetSuite
Related articles:
Omnichannel strategies: Embracing the E-commerce Revolution