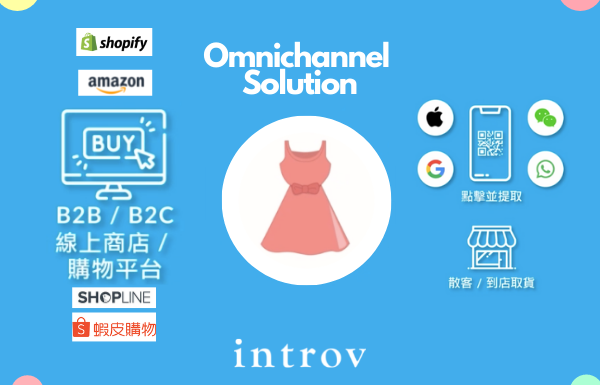 What is Omnichannel?
Originating in retail, but applicable to any industry today. The shopping experience that once begins and ends in a store is now a journey across many channels—online web, mobile app or webpage, in-store or even over the phone. The challenge businesses now face is how to create a seamless, consistent customer engagement and buying experience across all of these channels.
Real-time inventory management over web, mobile, store and live broadcast on cloud
E-commerce is the most fast-evolving industry among global economic activities, and the industry in Taiwan has been blooming since 2015. The ongoing COVID-19 pandemic and the subsequent social distancing measures undertaken by the government have further accelerated the e-commerce growth in the country, according to several studies.
According to the Ministry of Economic Affairs, retail online sales in Taiwan hit an all‑time record of NT$105.9 billion in June 2020, up 33.7% year‑on‑year. For the same period, retail in stores sales accounted for a 30% percentage point decrease year‑on‑year.
While forward-looking retailers have been working on omnichannel commerce for some time, the pace of change is accelerating due to the pandemic. All companies must adapt to a world where customers want to make purchases, find information, share their thoughts and request assistance on various channels: mobile, online, in chat, through call centers — and yes, in brick-and-mortar stores.
According to an article, the Ministry of Economic Affairs also states that the total retail online sales revenue in Taiwan increased from NT$228.3 billion in 2017 to NT$300 billion in 2020.
Online retail revenue over total retail revenue in Taiwan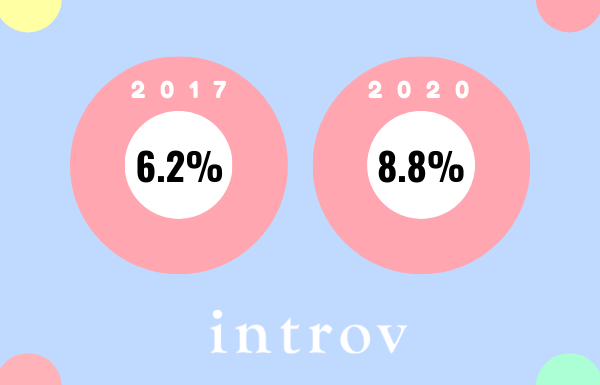 This is a global challenge for businesses now on how to create a seamless, consistent customer engagement and buying experience across all of these omni channels in the long run.
The ability to deliver an omnichannel experience rests on having a single commerce platform that unifies front-end and back-end systems, and provides a central hub for order management, customer, item and inventory data no matter the business is on YAHOO, MOMO, PCHOME, SHOPEE, Taobao, Shopline, 91APP, Amazon, eBay, HKTV Mall etc. The back-end systems of the platform will then funnel data to all sales channels, ensuring that accurate information across all customer touchpoints is delivered in real-time, creating efficiencies and opportunities to improve the customer experience.
What are the benefits?
Real-time visibility into inventory levels across all channels means you will never miss out on sales opportunities because of inadequately stocked merchandise on your original legacy POS and inefficient modes of tracking product levels. Centralised order management delivers on the promise of fulfilling, buying and returning anywhere. And unifiying siloed sources of customer data into a single repository to get one complete view of the customer across all channels and touchpoints will deliver consistent customer service and support personalised marketing, merchandising and targeted promotions across all channels.
Introv X NetSuite Omnichannel Retail Solution enhances functionality to streamline the complexities of omnichannel order orchestration.It gives merchants the intelligence and automation needed to use inventory more efficiently, reduce shipping costs and improve their customers' experiences. Merchants can automate how to best fulfill orders based on their inventory availability and the configurable business rules they establish inside NetSuite.
NetSuite Unifying Ecommerce with Your Business Systems without heavy IT cost and ERP upgrade nightmare
It's nearly impossible to gain a full understanding of your customers' interactions and preferences when your customer, order, inventory and financial data is stored in separate, channel specific silos.
Introv x NetSuite Omnichannel Retail Solution empowers end-to-end omnichannel commerce that seamlessly connects ecommerce to order management, inventory, merchandising, marketing, financials and customer service, which delivers real-time visibility into critical information with a unified data set covering financials, inventory management, order management, warehouse management, procurement, manufacturing and assembly, and omnichannel sales, etc.
And by adopting the NetSuite unified cloud-based system, you will have lowered IT costs, no upgrade implementation like you used to have on the legacy system. It on the other hand gives you flexibility to streamline your business, manage multiple channels and improve the customer experience easier than you may imagine. The solution paves a clear path to success and is proven to deliver rapid business value and get your business live on NetSuite in a predictable timeframe.
Best value software for business of all sizes
Are you ready to turbo-charge your business? No more juggling of separate software applications and wasting time and resources customizing, maintaining and upgrading a hairball of software applications. NetSuite helps you manage your business end-to-end with one integrated business suite for all your core business processes including ERP, CRM, POS, etc for growth and sustainability.
Get in touch with us now. Let us listen to your pain points and we will design the best system for you to grow your business.

Email:enquiries@introv.com
Source:Oracle NetSuite
中文版本:電商競爭力名列前茅!電商接下來要面臨的全渠道/全通路營運考驗與機遇
Related articles:
Business news:Oracle NetSuite ERP System for Global Artificial Intelligence (AI) Enterprises
White Paper: Oracle NetSuite Cloud ERP to Integrate Fintech into a Unified Suite
Cloud ERP financials and accounting software for modern companies