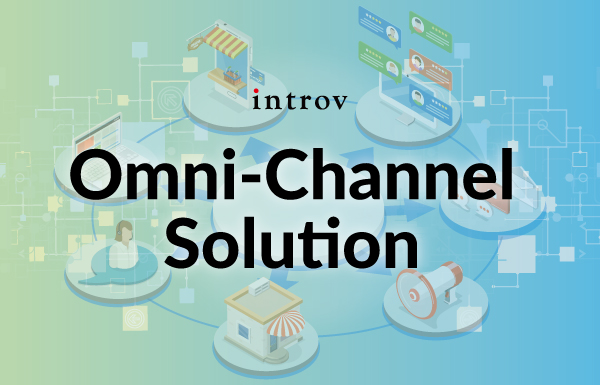 E-commerce is the most fast-evolving industry among global economic activities.
According to an article, the Ministry of Economic Affairs also states that the total online sales revenue in Taiwan increased from NT$228.3 billion in 2017 to NT$300 billion in 2020.
Online revenue over total retail revenue
This is a global challenge for businesses now on how to create a seamless, consistent customer engagement and buying experience across all of these omni channels in the long run.
The ability to deliver an omnichannel experience rests on having a single commerce platform that unifies front-end and back-end systems, and provides a central hub for order management, customer, item and inventory data. The back-end systems of the platform will then funnel data to all sales channels, ensuring that accurate information across all customer touchpoints is delivered in real-time, creating efficiencies and opportunities to improve the customer experience.
Benefits
Real-time visibility into inventory levels across all channels means you will never miss out on sales opportunities because of inadequately stocked merchandise on your original legacy system and inefficient modes of tracking product levels. Centralised order management delivers on the promise of fulfilling, buying and returning anywhere. And unifiying siloed sources of customer data into a single repository to get one complete view of the customer across all channels and touchpoints will deliver consistent customer service and support personalised marketing, merchandising and targeted promotions across all channels.
Unifying Ecommerce with Your Business Systems without heavy IT cost and ERP upgrade nightmare
It's nearly impossible to gain a full understanding of your customers' interactions and preferences when your customer, order, inventory and financial data is stored in separate, channel specific silos.
Introv Omnichannel Solution empowers end-to-end omnichannel commerce that seamlessly connects ecommerce to order management, inventory, merchandising, marketing, financials and customer service, which delivers real-time visibility into critical information with a unified data set covering financials, inventory management, order management, warehouse management, procurement, manufacturing and assembly, and omnichannel sales, etc.
Are you ready to turbo-charge your business? Get in touch with us now. Let us listen to your pain points and we will design the best system for you to grow your business.
Email:enquiries@introv.com
Source:NetSuite