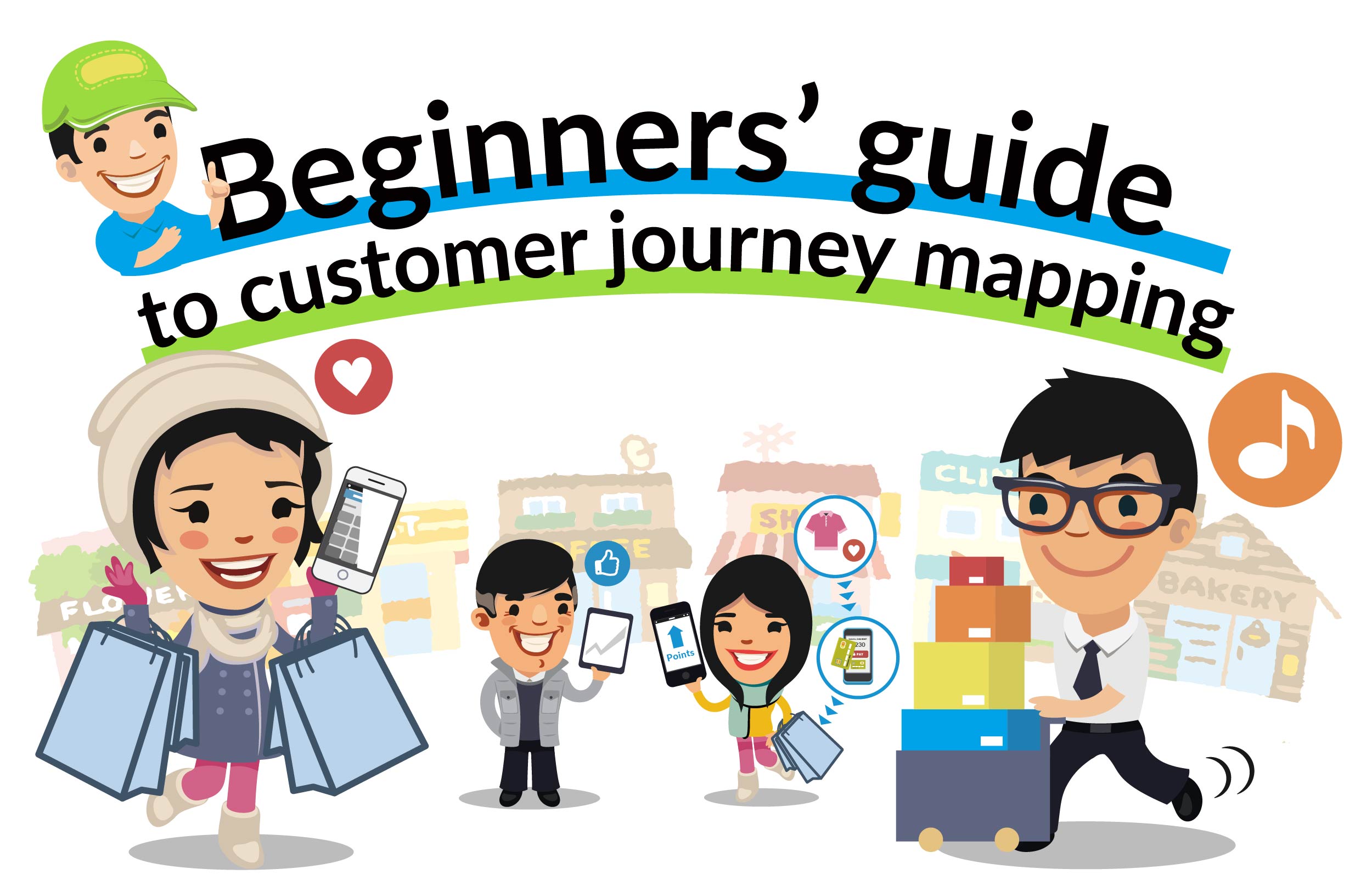 Your company offers a great product. Of course, it does.
But people don't just buy a product or brand putting in front of them. It takes more work than that. Here is the secret of how to make people buy your stuff:
Take your customers on a journey from grabbing their attention, educating them, to conversion.
What is a Customer Journey?
A customer journey is a story about understanding your users and the way of leading them to build a good long relationship with your business.
The duration of a customer journey depends on the type of business.  Some business would take a longer period to lure, engage and educate consumers to buy.  For instance, products that cost a big sum, like, cars, houses, lands, etc. While some lower amount goods could have a way shorter journey with impulsive buyers who have less concerns when buying.
Touchpoint refers to any point where you can communicate with your audience.  And more touchpoints are involved in a longer journey. This could range from digital interaction through social media, email, website communication to offline, such as an event, a meeting or a phone call.  Since all these touchpoints could play an important role in converting your customers, you would want to handle each point well.
At first glance, a customer journey seems to be pretty simple where you offer some products, your customers like and buy them.  But once we get into details and run the business, there are more concerns and complexity in this selling process.
What is Customer Journey Mapping?
Customers want you to remember them, and their needs.  They wouldn't want to repeat or clarify themselves every time they connect with your business.  Customer journey mapping allows business to see from customers' perspectives, to gain insights of common customer pain points, and see what could be improved in order to enhance customers' experience with the business.  In short, the map can help define customers' and prospects' needs in order to complete a purchase, and hopefully a long term relationship with a brand.
Why Customer Journey Mapping?
You might be telling yourself "Thank you very much, but we don't seem to have the need to use this, we know the pain points of our customers." Well, this may be true at surface level.  On top of that, customers' demands are ever-changing, and we want to solve their problems/demand with our products/services. For customers' perspective, they want their purchase experience with a brand to be connected and seamless.  They expect companies to remember them across multiple touchpoints, and be able to fulfill their demand. That's why there is a need of restructuring the touchpoints with our customers in order to achieve a long term success. A map helps reveal issues with siloes in your business and other benefits as well:
Allow you to see where customers interact with your business
Able to focus on particular customers' needs in different stages in the buying funnel
Giving a customer's perspective on your sales process
Identifying and showing the gaps between the desired customer experience and the actual one received
Identify and highlight development priorities
Maximise effectiveness by knowing which area to concentrate on and reduce expenditure
Your Next Steps on Customer Journey Mapping
After understanding the fundamentals of customer journey mapping, now it's time to roll up your sleeves and start planning. To create a useful map, every point where your customers interact with your business has to be covered. Continue with our next insight 7 Key Steps to Complete Customer Journey Maps .