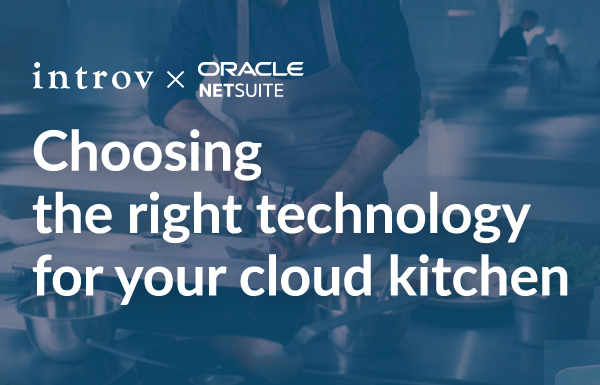 The food and beverage (F&B) industry has always been a crucial part of the economy, providing essential services and generating revenue. However, with the rise of technology, the industry has undergone significant changes. One of the most notable trends is the emergence of cloud kitchens, also known as virtual kitchens or ghost kitchens. Cloud kitchens are transforming the F&B industry, offering a more efficient, cost-effective, and flexible way of operating restaurants.
Cloud kitchens are much more affordable to run as compared to conventional kitchens in dine-in restaurants. These do not require dine-in facilities or account for costs related to property and location. Cloud kitchens also have higher profit margins than dine-in restaurants. The flexibility of operating cloud kitchens from any location, ranging from parking spaces and warehouses to basements, is another key factor which adds to their popularity. As customer acquisition is achieved through digital platforms, cloud kitchens heavily invest in technology that benefits the entire business operation. Apart from technology, major investments include well-equipped kitchen infrastructure and trained manpower, such as chefs and delivery drivers. Some cloud restaurants depend on their own delivery fleet to personalize their service, while others depend on aggregators for delivery.
Cloud kitchens mushroomed swiftly into the worldwide F&B industry and already play a crucial role in the food delivery space. The cloud kitchen global market size is expected to reach US$2.63 billion by 2026, according to a report by Statista.
Let's take a closer look on choosing the right technology for your cloud kitchen
· Technology plays a crucial role in cloud kitchens, as most orders are made online through a website, app, or delivery aggregators.

· A cloud kitchen requires an integrated technology system for accepting online orders, processing payments, and efficient kitchen management.

· A key requirement for a cloud kitchen is a point of sale (POS) system that accepts orders from various channels, such as delivery aggregators and online ordering platforms.

· Having an integrated restaurant POS system means you can maintain records of orders from each platform and have visibility into which platform is working best for you.

· Having access to sales data is critical to developing strategies that maximize your sales.

· While partnering with online food aggregators is important, it's worthwhile to consider implementing your own restaurant website or mobile app for accepting orders as an additional sales channel.

· In a fast-paced cloud kitchen, order preparation time is usually around 10-12 minutes, if you want to deliver the order within 30 minutes. An integrated Kitchen Display System (KDS) will optimize order preparation time.

· As soon as the order is received, it gets updated in the KDS. Kitchen staff can view the order details and the order pickup time immediately, and can prepare the order accordingly. This streamlines kitchen management, maximizes efficiency, and enables you to identify any lags to further optimize the preparation time.

· Effectively managing inventory is essential for any restaurant, and the same stands true for a cloud kitchen. A smart inventory management system enables you to track daily stock consumption and also prompts you to order more stock when needed. It helps you reduce wastage and keep control of your food costs.

· Technology plays a critical role in the smooth functioning of a cloud kitchen business and also ensures operational efficiency.

· Having a comprehensive technology platform with seamless integration between POS, KDS, and inventory management will ensure operational efficiency and the smooth functioning of your cloud kitchen business.
Sources: Oracle 
Read more for food & beverage solutions…