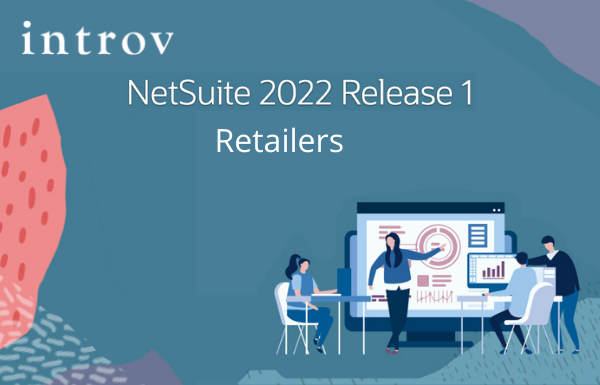 In NetSuite 2022 Release 1, businesses around the globe can create efficiencies and visibility into financial operations, keep employees engaged and navigate the new supply chain disruptions. For general features added this year, please find the overview here.
For Retailers:
The economic shifts have left many retailers scrambling to effectively serve customers through other channels. Their omnichannel strategy that prioritize physical stores and face-to-face engagement has been widely adopting since figures has shown in many countries that consumer behaviors has changed during the pandemic.
To remain relevant in this changed environment, significant enhancements in NetSuite 2022 Release 1 are designed to help business catch this wave of growth.
NetSuite warehouse management system (WMS)
Zone pick and merge capabilities: Pickers can be assigned to a specific warehouse zone. To speed the process, avoid duplicate efforts and minimize crowding in any given area of the warehouse, assigned picker will only receive pick tasks for that zone. On the other hand, single or multiple order can be merged into a common staging area instead of handling each order individually.

Search and print item labels from any screen: Users is able to complete more tasks by having a visual representation of sales orders, transfer orders and waves that need picking. They can now search and print item labels from any screen on the NetSuite WMS mobile app.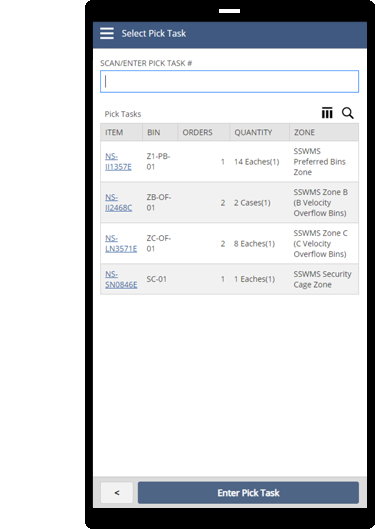 New tally scan functionality: Items will be counted when they're scanned now and it can apply to bin putaway, inventory transfers and cycle counting. Users can can release multiple waves at once instead of releasing them one by one.
Bulk pack and unpack "ship as is" items: the function enables users to better handle fragile items that need to be packed alone.
View item's packing instructions before users start packing an order.
Change weight units between pounds and kilograms when weighing packages.
Create templates to determine the items to be included in, and the filters applied to, the Supply Planning Workbench: users can see only the information most relevant to them in one single-page overview with like item description, safety stock and vendor information.
Supply chain snapshot: hyperlinked pop-up description on inventory shortage is now available for more detail around allocated demand and supply. users don't have to navigate to another screen when the inventory is tied up.
Vendor performance score: vendor performance score is now available when retailers start a purchase order. Order's predicted days early or late will be displayed based on historical performance, along with a confidence rating (1-100). Users can view at-a-glance view when deciding which vendor to buy from in a retail market fraught with delays.
No code! New columns on app interface: Without any coding, display fields like customer, rate, quantity committed and location columns can be added to tables on the supply chain management (SCM) app interface.
First expired first out (FEFO) allocation at fulfilment: Users can assign lots to lot-numbered items by FEFO setting to ensure that they're using inventory appropriately and decreasing waste from expired items.
To match a credit memo to an invoice: Complicated process of manually identifying intercompany transactions and applying credits, saving  time and lowering the risk of misapplying credits can be eliminated.
Linking datasets together: multiple datasets like budgets vs. actuals; forecast vs. actuals; and planned vs. actuals can now be displayed together into a single workbook, including custom records, without a developer, SuiteScripts or APIs.
New prebuilt data source types:18 more prebuilt transaction types including transaction types for employee and banking functional areas, three new historical snapshot datasets including work orders, inventory and expense reports and six new dashboards, giving analysts more insight into metrics are released in this batch of enhancement.
"Connector" center tab: Administrators can now more easily access the NetSuite Connector via a "Connector" center tab, tall NetSuite Connector pages and settings will be found in one location.
For new functionality designed to help manufacturing, wholesale, distribution, retail services, software (e.g. startups), nonprofit business turn operational pressure into profit, please check below:
Software Companies/Startups
Manufacturing
Wholesale Distributors
Nonprofit
Professional Services Project Management
How is your business adapting to change? Our team will be more than happy to connect with you to share further on how above can help your business grow. Get in touch with us now.

Source: NetSuite