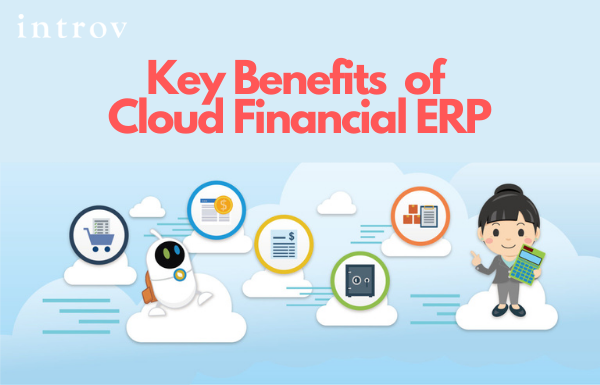 Do you have any ideas of what a cloud system can do?
If your company still uses desktop software or spreadsheets for accounting, it may be time to consider upgrading to a cloud-based accounting system.
For centuries, accounting software has been run on-premise, meaning the software and database is stored on a local server that people within the organisation can access and manipulate inside the premise. Like many businesses, you're probably suffering from the following if you are using legacy on-premise accounting software:
Metrics based on unreliable data.
Duplicative and manual processes.
Lack of flexibility resulting in an inability to scale.
What are the 6 Benefits of Cloud ERP Software Over On-Premise Accounting Software?
1. Single Data Source
There's no more wasted time while teams try to figure out which version of a spreadsheet is correct. Every authorized ones can review a single, central, authoritative data set ensures consistency across all accounting processes and financial reports.
2. Planning and Budgeting
Planning and Budgeting function facilitates both company-wide and departmental planning with modeling capabilities, approval workflows and reporting within one collaborative scalable solution.
3. Collaboration
All financial data is stored online in a single database, team members can collaborate more easily. Neither multiple versions of the same file are needed anymore nor copy data onto thumb drives to share it with others. Employees can work together from anywhere.
4. Automation
Cloud-based accounting platforms can set automations in many accounting and banking tasks, to reduce manual work. For example, the software can automatically import sales order, bank and credit card transactions, produce recurring invoices, schedule regular financial reports, handle payments to the correct ledger, etc. It can also calculate discounts and taxes automatically.
5. Multi-Currency Management
It provides real-time currency conversion and financial consolidation for all your global operations. You can completely manage an international business by restating currencies and consolidating financial reporting across business units.
6. Scalability
Primarily, cloud accounting software can better scale with a company's growth. You don't want to be stuck with a system you'll outgrow in a year. Comprehensive cloud-based accounting software can scale and flex to match your business needs; you can start with basic functions and add features and users as your business grows.
Make the Move to Cloud
To ensure employees don't skip steps in workflows, overlook details, repeat tasks unnecessarily or abandon tasks before completion, businesses need to establish standardised processes. Whether you're a growing business or a global corporation, moving to a cloud-based accounting software system can increase efficiency and provide real-time visibility into financial performance.
If you are leading a growing business, and are concerned that the pain and complexity imposed by an application hairball that is limiting your business, get in touch with us now. Let us listen to your pain points and we will design the best system for you to grow your business.

Source: NetSuite