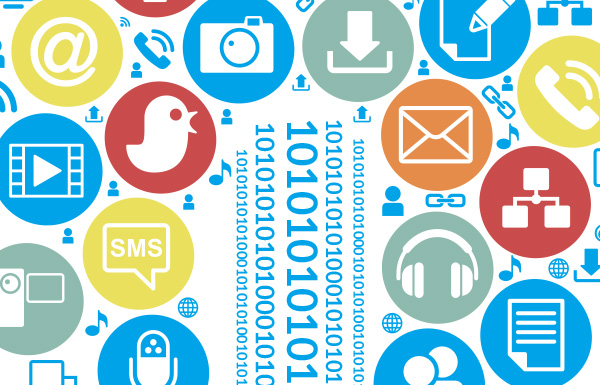 It's a phrase used to quantify data sets that are so large and complex that they become difficult to exchange, secure and analyse with typical tools. To describe the phenomenon that is big data, there are some definitions widely accepted in the market, the 5Vs:
1. Volume – Large in quantity
2. Velocity – Traded high speed
3. Variety – Formed in many style
4. Veracity – Controlled data quality and accuracy
5. Value – Ability to turn into business value
The potential value that Big Data can provide for organisations in different sectors of the economy and different areas inside such organisations are huge. The below table shows some potential usage of Big Data across five industries:
Industry
Main Business functions impacted
Retail
Product demand prediction and trends forecasting

Price elasticity optimisation

Value customer targeting

Shopping experience enhancement

Manufacturing
Output per input maximisation (waste reduction and process variability) Supplier performance prediction

Supply chain optimisation

Build-to-order configuration determination

Shopping Mall
Shopper loyalty program (based on spending frequency of visit, items purchased) Shops synergy matrix

Footfall dwell time correlation

Location-based Marketing

Impact analysis on Event

Real Estate
Tenant and resident loyalty program (earn "points" for rent paid and ancillary services used, tenure and energy conservation, and retailers will want "credit" for foot traffic generated)Rental level optimisation

Tenant mixed determination

Property Management
Energy optimisation (smart sensors)Evaluation of service level (right level of resources) Predictive repair and maintenance

Parking spaces profit maximisation
The development of Big Data is closely linked to the availability of scalable and cost-effective computing capacities for storing and processing data in a distributed and parallel fashion, respectively. Cloud providers already offer a portfolio of various cloud services and applications to support Big Data. (e.g. Introv/Tableau).
As one of APAC's leading IT consultancy, we offer smart, innovative solutions that suit your individual business needs, for more information, check out our Big Data page, or call us +852 3616 6567/reach us on enquiries@introv.com