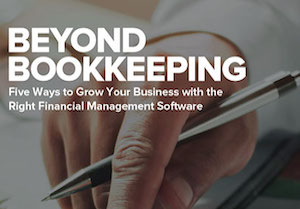 A business can only grow as fast as its software allows. Traditional accounting software like MYOB, QuickBooks and Xero were the best fit for your business when you first started using it, but is it the right choice to drive the next stage of your company's growth? 

Knowing how far your accounting software can support your financial needs is critical as you plan for the next stage of growth. 

This whitepaper drive into the five ways your business can capatilise on the benefits of having a complete financial management software.

Source: Oracle NetSuite

Related webinar: Outgrowing your accounting software – Graduate onto NetSuite to Transform and Scale up your Business (19 May, 2020). Click here to know more and register.
Please fill out the form below to receive the download link