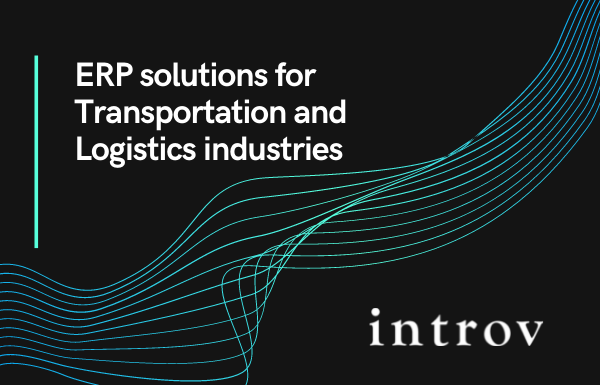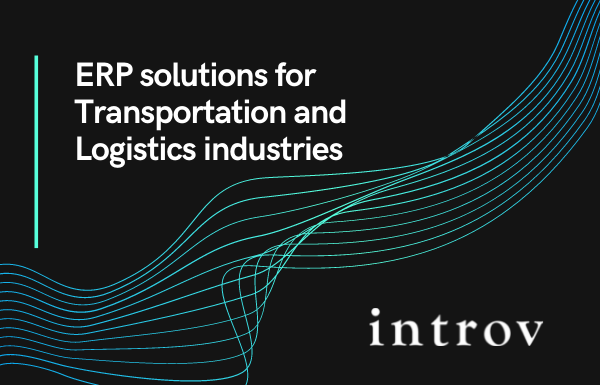 Why Netsuite For Transportation & Logistics industries
In today's challenging transportation and logistics industries, SMEs need to adjust themselves quickly to new turbulent conditions. This is one point that SMEs wish to attain but always end up struggling with. "Is ERP right for my business? How to integrate it with other systems? How can it enhance the entire transportation and logistics process more efficient?"
And in truth, these are the goals of transportation and logistics management. So now it's the time to discover the power of a unified software suite born in the cloud.
The pandemic opened many eyes across the world to the importance of adding as much intelligence as possible to our supply chain and logistics networks. To keep up with increasing demand from e-commerce channels and meet the expectations of consumers and clients in the supply chain, organizations will need to invest in the ERP system and increase the development and implementation of advanced supply chain and logistics processes.
Imagine if your company can accurately determine the needs of products driven by more reliable customer forecasts across business units and data from a unified software suite. It can be a competitive advantage if you can have a committed supply of the products that everybody is vying for.
It's easier than you think.
Drive Business Performance — Anytime, Anywhere, on Any Mobile Device
NetSuite mobility extends collaboration and productivity beyond the workplace. With intuitive tools that provide your mobile workforce with the ability to easily access and upload important data you need outside the office, you're empowered with information at your fingertips. With mobile apps for both iPhone and Android, NetSuite is meeting customer demand for access to ERP capabilities over the world's two most popular mobile operating systems on tablets or smartphones.
NetSuite ERP gives companies clear visibility and control of your business in terms of:
Financial management

Order management

Supply chain management

Production management

Warehouse and fulfilment
The True Value Of Intelligent ERP : Cash flow analysis, big data, resource utilization
Transportation and logistics teams handle a lot of processes including purchasing, accepting inbound delivery, storage, packaging, inventory management, shipping, outbound transportation and delivery and so on. Choreographing these processes gets complicated when volume grows and there are multiple products to manage. Companies that use several distribution channels and operate facilities in different locations face another layer of complexity. Move your business forward with NetSuite cloud ERP,  not only can it overcome your difficulties,  but also take your business to the next level.
How NetSuite can benefit your business in the transportation & logistics industries
Real-time Financial Management in the Cloud
Gain full visibility into your integrated financials with pre-built, accounting-intelligent capabilities that comply with accounting standard (IFRS).

Improve business performance with real-time metrics and role-based dashboards.

Accept and process electronic payments from your customers in a secure and reliable manner.

Track, manage and report the book value and depreciation of your company's fixed assets.

Close with confidence and report financials quickly and accurately.

Ensure proper security, support compliance and gain complete audit trail visibility.

Configure and monitor business processes and workflows.
Comprehensive Finance and Accounting Management in the Cloud
Reduce planning cycle times: Collect inputs and assumptions, review iterations and present consolidated results in a timely manner.

Financial projections: provides insights to plan for the future, as well as data and information potential lenders and investors need to understand your business, including sales forecast, expense budget, cash flow projection, etc.

Acquire goods and services and keep costs in check using better spend management.

Breakdown silos and empower your company with a 360-degree view of your customers.

Eliminate errors with automated processes and reduce the reliance on spreadsheets.
Supply Chain Management
Inbound Logistics: Manage all of your open purchase orders, transfer orders and inbound containers to meet expected receipt dates.

Outbound Logistics: Manage your products from the end of production through fulfilment and on-time delivery to optimise cash flow.

Collaborate with suppliers and purchasing, and simplify distribution resource planning.

Global, real-time view of inventory status.

Offer unique capabilities when it comes to tracking inventory across multiple locations.

Vendor, CM (Central Management)  and 3PL  (Third Party Logistics Providers)Location management.

Full Distribution Requirement Planning (DRP) capabilities for multi-location planning.

Easily collaborate with your supply chain partners.
Procurement
Optimize procurement for recurring needs with negotiated terms, tiered pricing, and pre-specified delivery schedules.

Enforce compliance with purchasing thresholds and guidelines.

From acquisition through payment, automate the complete procurement process for goods and services.

Accept a variety of credit and debit card types and other electronic forms of payment for online payment processing needs.

Establish budget and spend controls to ensure compliance with policies.

Maximize the accuracy and timeliness of your timesheet and expense processes with online self-service tools.
Business Intelligence
Ensure compliance and accommodate requirements with easy and timely customized reporting.

Create reports and dashboards that combine operational and financial data and KPI's.

Analyze statistical measures and results for each department, location, funder/donor and more.

Gain instant, real-time visibility for all key stakeholders, from high level summaries down to the underlying transactions.

Ensure compliance and minimize risk with robust security, segregation of duties and fully auditable business processes.
Global Business Management
Adjust for currency, taxation and legal compliance differences at the local level, with regional and global business consolidation and rollup.

Global CRM provides visibility into every aspect of your multinational organization, even with multiple languages and currencies, including forecasts and campaigns.

Manage inventory and fulfillment across multiple locations.

Run multi-store / multi-country / multi-site ecommerce with country-specific web stores and websites managed from a single NetSuite account.
More than 27,000 customers depend on NetSuite to run their business. Find out the key players in the transportation and logistics industries which transformed their businesses with great success:
| | | |
| --- | --- | --- |
| Flexport (The Global Digital Freight Forwarder & Customs Broker) | Yang Kee Logistics (The Group) | Floship |
| Aqua Expeditions | HK Express | Scoot airline |
At Introv, we offer an award-winning scalable Cloud ERP (Enterprise Resource Planning) solution that unifies your entire transportation and logistics business. With over 20+ years of experience, from understanding your requirements to managing the system implementation, enabling real-time updates of transportation and logistics process on a regular basis, to reducing mundane processes and systems – we have the ERP system of your dreams.
Get in touch with us now. Let us listen to your pain points and we will design the best system for you to grow your business.
中文版本:運輸、物流業首選 提升老舊系統 結合雲端會計系統增強靈活性!

Enquiries:
Contact us online | Hong Kong (852) 3616 6567 | Taiwan (886) 2 7751 5298 | enquiries@introv.com
Source: Oracle NetSuite
Related article:
NetSuite 2022 Release 1 – Features for Retailers
NetSuite 2022 Release 1 – Features for Wholesale Distributors