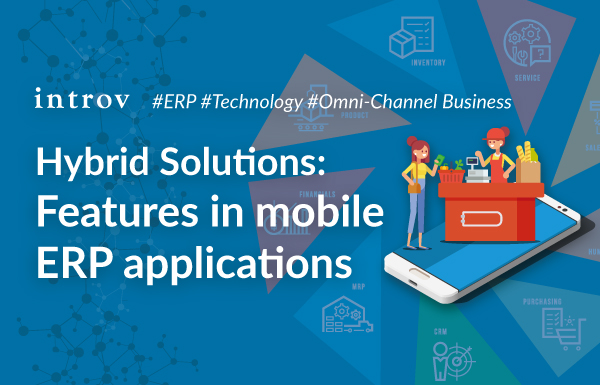 ERPs are fast becoming the operational, as well as the transformational, core of organizations worldwide, including SMBs. The intense global growth of the sector is evidence of that evolution. However, what the management should consider while implementing system with mobile application to make it user-friendly to the users and automate related workflows for daily business tasks?
ERP+Apps to seamlessly run your store(s)
The users should be able to access the apps from anywhere, anytime. Apps need to have a clear focus and clarity, with simple categories, connecting the system instantly for quick management.
Make it easier for the teams to arrange inventory as scheduled.
Enable the teams to accurately manage inventory, to increase revenue by preventing stockouts, excess inventory, and unsold products.
Scale order processing & optimize management cycles to help the teams for efficient inventory transfers, to avoid costly mistakes and set your store up for success as you continue to grow.
Raise employee satisfaction through providing them with the right tools, resources and training needed which is sustainable. When employees are confident in their tasks, the more enthusiastic they can be and more inspired they are to put in the extra effort that will help set your business apart from the competition.
No in-house developers or IT admins are required.
Digital transformation has a substantial role to play in optimizing business operational decision-making. Below demonstration will show you how apps interconnect and share data between devices in the hybrid ERP solutions.
Download the demo now to find out what the apps can streamline your business workflows.
Related articles:
Embracing the E-commerce Revolution
Please fill out the form below to receive the download link