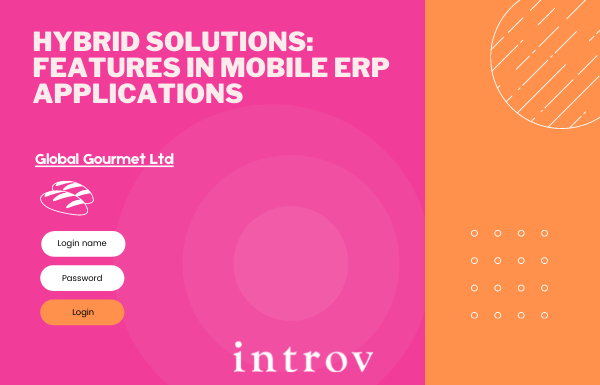 Hybrid solutions: Oracle NetSuite Cloud ERP + Mobile apps.
Combines ERP, CRM, WMS and eCommerce.
ERPs are fast becoming the operational, as well as the transformational, core of organizations worldwide, including SMBs. The intense global growth of the ERP sector is evidence of that evolution. However, what the management should consider while implementing cloud ERP system with mobile application to make it user-friendly to the users and automate related workflows for daily business tasks?
Here are some suggestions for CEOs, CFOs, CCOs to consider for implementing cloud ERP with mobile application:
ERP+Apps to seamlessly run your store(s)
The users should be able to access the apps from anywhere, anytime. Apps need to have a clear focus and clarity, with simple categories, connecting the ERP system instantly for quick management.
Make it easier for the teams to arrange inventory as scheduled.
Enable the teams to accurately manage inventory, to increase revenue by preventing stockouts, excess inventory, and unsold products.
Scale order processing & optimize management cycles to help the teams for efficient inventory transfers, to avoid costly mistakes and set your store up for success as you continue to grow.
Raise employee satisfaction through providing them with the right tools, resources and training needed which is sustainable. When employees are confident in their tasks, the more enthusiastic they can be and more inspired they are to put in the extra effort that will help set your business apart from the competition.
Integrated inventory control of your supply chain management across your entire organisation.
The modern-day workforce expects business tools to be as seamless and user-friendly as any of the social media platforms we use daily. With over 20-year experience enabling enterprises with innovative digital solutions, Introv accelerates enterprise value with cutting-edge cloud technology,  connecting any applications including POS/ WMS/CRM/eCommerce systems/applications, as well as social platforms like Whatsapp、Facebook、IG, etc. for retail, wholesale, food and beverage industries, to efficiently manage supply chain, order fulfilment, inventory, procurement, warehouse management and sales tasks in any devices anywhere.
No in-house developers or IT admins are required.
Digital transformation has a substantial role to play in optimizing business operational decision-making. Below demonstration will show you how apps interconnect and share data between devices in the hybrid ERP solutions.
Download the demo "Retail/Food and Beverage/Wholesale Hybrid Solutions: Features in mobile ERP applications" now by filling below form to find out what the apps can streamline your business workflows and ease the supply chain pressure and our team will be more than happy to connect with you soon to share further.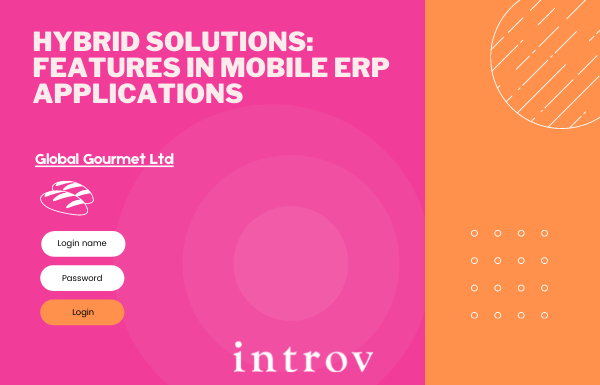 中文版本:餐飲、零售、批發、服務行業受惠創新科技 雲端數碼轉型手機App管理 功能示範 ERP自動化提升營運效率 改善供應鏈問題
Related articles:
Embracing the E-commerce Revolution in Taiwan, Hong Kong and the Pacific
NetSuite 2022 Release 1 – Features for Wholesale Distributors
Omnichannel Retail Solution (Streamline operation with commerce business)
A Guide for Business Leaders like CFO/CIO/COO: Oracle NetSuite ERP Implementation Plan and Suggestions
Please fill out the form below to receive the download link