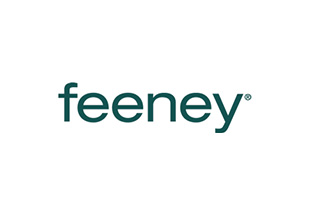 Custom Rigging Company Compete and Diversify in Tight Economy
Overview
They come a long way, but their dedication to high quality products and superior service remains the same. Their new manufacturing facility features a state-of-the-art, fully automated, computerized machining center that has the capacity to produce high-precision parts 24/7. This technology helps them to control quality, manage inventories, improve production, and develop new products.
Plus, Feeney Architectural Products® line has expanded to include not only CableRail standard and custom cables and DesignRail® aluminum railings, but also Feeney Garden Trellis Collection, StaLok® stainless steel rod assemblies and their newest member, Lightline® door canopies.
And, they continue to offer traditional industrial rigging services, fabrication and hardware. Their products are sold throughout the United States, and they have experienced east coast and west coast representatives to assist customer.
Challenges
Margins on wire-rope, cabling, and related building materials were shrinking as economy tightened
Feeney needed accurate competitive analysis to determine pricing changes in the face of tough competition
Needed to improve business performance by increasing operational efficiency
Wanted to create new business models to stay ahead of competition
Solutions
Brought NetSuite into parent company to replace MBA, QuickBooks systems
Automated ordering, inventory, picking, purchasing, and billing processes
Subsequently added marketing, customer service, and Ecommerce applications
Every employee — 50 in all — has a NetSuite dashboard
Rolled out NetSuite to three subsidiaries
Now turning on NetSuite Customer Support Center to facilitate move into sales to retailer market
Results & Benefits
NetSuite analytics help management make pricing adjustments based on accurate competitive analysis
Feeney can set prices for thousands of SKUs in a day, compared to a week or more without NetSuite
NetSuite CRM's "win-loss" opportunity feature helps management closely track pricing impact on sales
NetSuite reporting capabilities help managers track sales and order pipelines and manage inventory